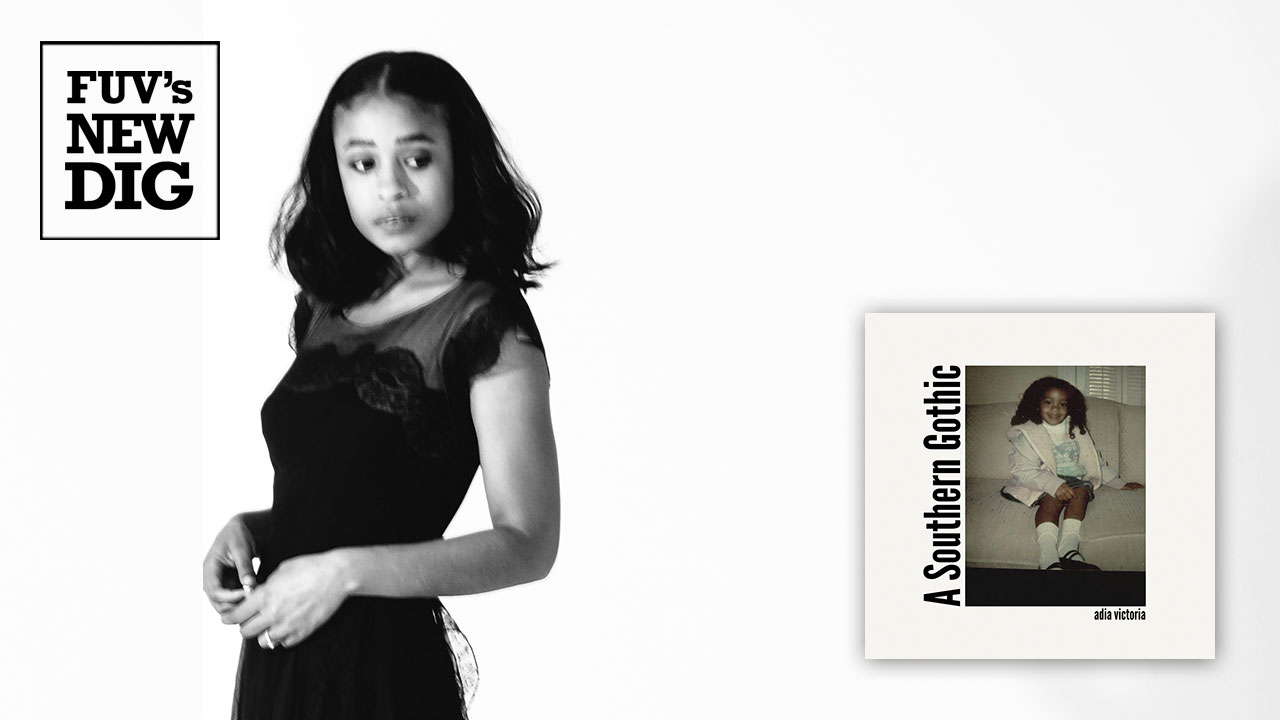 Adia Victoria
A Southern Gothic
Canvasback/Atlantic 
Why This Album Matters:
Adia Victoria is like a musical miner. Over the past five years, this South Carolina-born, Nashville-based singer and songwriter has tapped the rich Southern traditions of blues and gospel, bringing them to the surface. She uses them as the bedrock of a style called gothic blues. This exploration continues on her third album, A Southern Gothic, which reflects on the American South's complicated and often disturbing history of systemic racism and the impact of that injustice on Black women of the past and present. Victoria co-produced this new album with Mason Hickman, collaborating with T Bone Burnett as executive producer
In Her Own Words:
"I'm not interested in history from the conqueror's standpoint," Victoria told American Songwriter. "I'm interested in the people whose lives were colored by the systems erected, whose stories were silenced. I'm looking to unbury the silenced voices." 
"You are getting that chill music, that vibe, but I wanted you to also get that ethereal feel of the South," says Victoria in her Canvasback bio. "I wanted you to get the humidity of it, the heat, the ways we reach to the pits of hell and the heights of heaven. I wanted this record to encapsulate the extremes of the South." 
Highlights:
"Deep Water Blues," "Magnolia Blues," "Troubled Mind," "Whole World Knows," and "You Was Born To Die."
Why You Will Dig A Southern Gothic:
Authenticity is key to this album. While writing, Victoria listened to Alan Lomax's old field recordings of Black folk music. The lessons learned from these precious recordings were filtered through her own journey growing up down South in the 1990s and 2000s. The menacing "Magnolia Blues," which uses the tree's flower as a symbol for the reclamation of the Southern experience, is a highlight as is the gospel blues stomp of "You Was Born To Die." There's an epic sweep to  "Whole World Knows" and an eerie, swampy undertow runs through "Troubled Mind." And the dreamy "Please Come Down" positively shimmers. A Southern Gothic is like a musical mini-series, cutting through façades of niceties to tell of a complex upbringing in the South through the eyes of generations of Black Americans who experienced it firsthand. Drawing the listeners into these vivid stories of oppression and rebirth is Victoria's own sultry, sweet voice. She glides with wise assurance over these 11 atmospheric songs,  a knowing narrator.
Recommended If You Like:
Benjamin Booker, Guy Davis, Rhiannon Giddens, Brittany Howard,  Robbie Robertson and Allison Russell
FYI:
- A Southern Gothic follows 2019's Silences, produced by Aaron Dessner, and her debut, 2016's Beyond the Bloodhounds.
- Victoria and co-producer Hickman began recording in late 2019 and early 2020 in Paris. The two were forced to work together in a limited fashion, and without much outside assistance, due to the quarantine. This meant that Victoria played drums and piano while Hickman learned mandolin and banjo. Victoria chose to leave those performances committed to tape in Paris alone, even after she was able to get into a studio with Burnett. She considers the album to be a document of where she was in 2020. 
- Distance from Nashville and the South gave Victoria the clarity she needed to write about her experiences.
- Additional guests on the album include Jason Isbell, Margo Price and Kyshona Armstrong ("You Was Born To Die"), Matt Berninger and El Vy ("South For The Winter") and Stone Jack Jones ("My Oh My").
- In 2019, Victoria was the recipient of the Songwriters Hall of Fame's Holly Prize, developed as a tribute to Buddy Holly which recognizes and supports a new all-in-one songwriter. Past recipients include Amelia Meath and Nick Sanborn of Sylvan Esso, Ben Howard, and Emily King.