TAS Staff Top Albums and Songs of 2012... So Far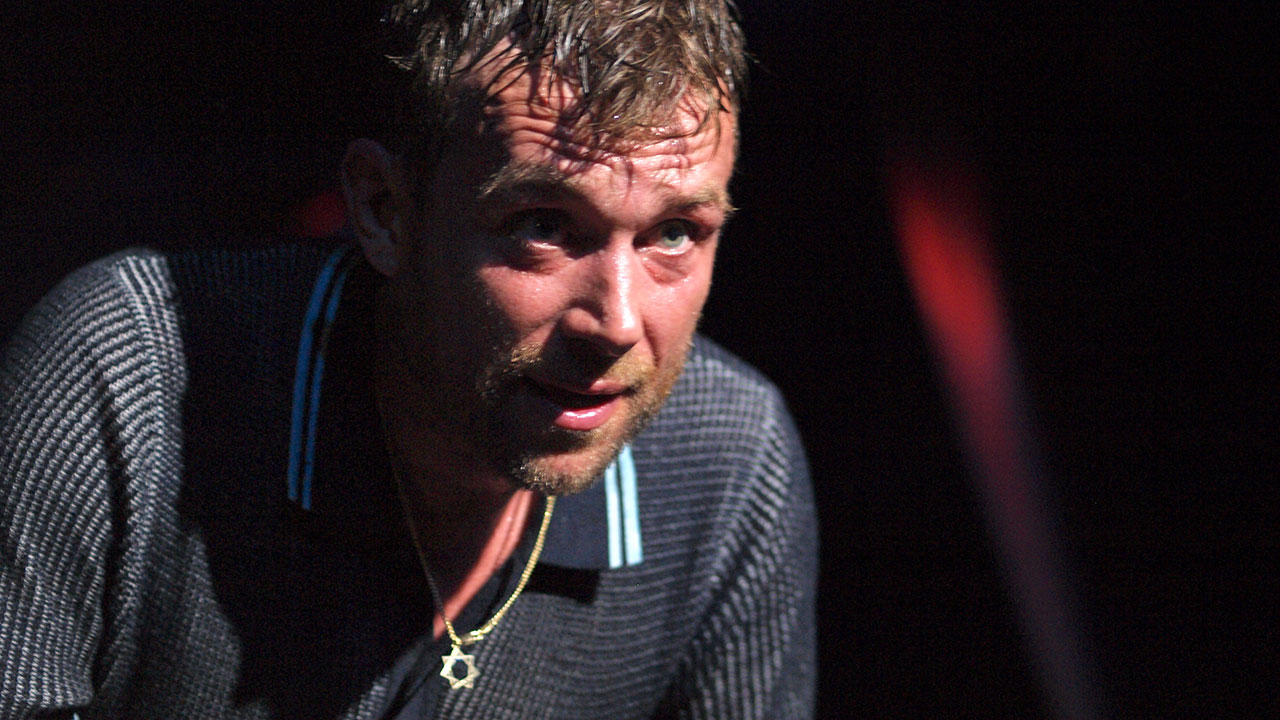 The first half of 2012 has already come and gone. The Alternate Side staff, looking at the scores of WAV files, MP3s, CDs and even vinyl singles we've trundled through over the past six months, is slightly overwhelmed by the abundance of good music, so we've made some midpoint selections for our top 10 (or 11) albums and tracks of the year thus far.
We have the freedom to change our minds completely by December, but in the meantime, bands and artists like Japandroids, Jack White, Hot Chip, The Walkmen, 2:54, Zeus, Public Service Broadcasting, Alt-J, Father John Misty, Cold Specks, Bobby Womack and Damon Albarn have made the cut:
Russ Borris (Host of The Alternate Side and WFUV's Assistant Music Director):
Bobby Womack, The Bravest Man in the Universe
Father John Misty, Fear Fun
Japandroids, Celebration Rock
Lost in the Trees, A Church That Fits Our Needs
Perfume Genius,  Put Your Back N 2 It
The Walkmen,  Heaven
Willis Earl Beal, Acousmatic Sorcery Songs
The Magnetic Fields,  "Andrew in Drag"
Twin Shadow, "Five Seconds"
Zeus, "Are You Gonna Waste My Time?"
 
Alisa Ali (Host of The Alternate Side, Producer and On-Air Interviewer for WFUV):

Poliça, Give You The Ghost
Jack White, Blunderbuss
White Rabbits,  Milk Famous
El-P, Cure For Cancer
Hospitality, Hospitality
2:54, 2:54
Jaill, Traps
Japandroids, Celebration Rock
Mynabirds, Generals
Alt-J, An Awesome Wave
 
Eric Holland (TAS Weekend Host, WFUV Presenter):
Miniature Tigers, "Sex on the Regular"
Cloud Nothings, Attack on Memory
Shearwater, Animal Joy
Metric, Synthetica
The Walkmen, Heaven
Jack White, Blunderbuss
Guided By Voices, Class Clown Spots a UFO
Dr. John, Locked Down
The Hives, Lex Hives
Howler, America Give Up
 
Kara Manning (TAS Content Editor/Writer, On-Air Interviewer for TAS/WFUV):
Hot Chip, In Our Heads
Public Service Broadcasting, The War Room (EP) 
Damon Albarn, Dr. Dee
Field Music, Plumb
The Magnetic North, Orkney Symphony of the Magnetic North
Liars, WIXIW
Peter Broderick, www.itstartshere.com
Poliça, Give You The Ghost
Frank Ocean, Channel Orange
Grimes, Visions
Clark, "Secret" from Iradelphic.
And looking forward to the official release of Wild Nothing's Nocturne (8/28), Purity Ring's Shrines (7/24) and Lucy Rose's Like I Used To (9/24).
 
Sarah Wardrop (TAS Substitute Host, WFUV Assistant Program Director, WFUV Music Weekend Host):
Alabama Shakes, Boys & Girls: Sure it doesn't have the full energy of the band's live show, but that doesn't mean it's lacking. At all.
Cold Specks, I Predict A Graceful Expulsion:  Songs that sound simple yet continue to reveal new layers amaze me. This album is full of them, and of course, having that voice singing them doesn't hurt either.
Dr. John, Locked Down: Rebennack and Auerbach. Whoever is responsible for that pairing, thank you.
Jack White, Blunderbuss: An impressive solo debut. That comment is partly a joke, but even with his catalog, this album does feel surprisingly fresh. Rock 'n' roll remains in good hands.
Zeus, Busting Visions: Classic rock is a sentimental favorite for me, so I'm all for it when those sounds are embraced in the present... especially by Canadians with stellar mustaches.
AlunaGeorge, "You Know You Like It": Part flashback, part current groove, and part of a setlist I put together for The FUV Boat, but I for some reason didn't play it. Ah well.
Beck, "I Just Started Hating Some People Today": This song doesn't reflect my general outlook, but I first heard it on a very fitting day, and it made me laugh.
Diamond Rugs, "Blue Mountains": I immediately thought about The Replacements when I heard this, and I always consider that a good sign.
Kelly Hogan,"We Can't Have Nice Things": Welcome back to one of the great voices out there, and props to Andrew Bird for adding some quirk to a song that could have stayed dark.
Regina Spektor, "Small Town Moon": I love the lyric "there's a small town in my mind", the way Regina sings "moon", and the fact that, despite the subject matter, she sounds like she's having so much fun creating.
Aimee Mann, "Charmer": Hmm, from @#%&*! Smilers to Charmer... Is there a thematic connection? The title track of Mann's next album is available online, but we have to wait 'til September to find out the full story.
Ben Howard,"Call Me Maybe": Volunteering at the Willie Mae Rock Camp for Girls involves a lot of music, including hearing the campers' latest pop favorites, repeatedly. While Ben Howard can certainly write his own songs (definitely check out his album, Every Kingdom), he also did a version of Carly Rae Jepsen's crazily huge (and yes, crazily catchy) song for BBC Radio 1, so I thought I'd share that version with you instead.