WFUV's On the Record 2019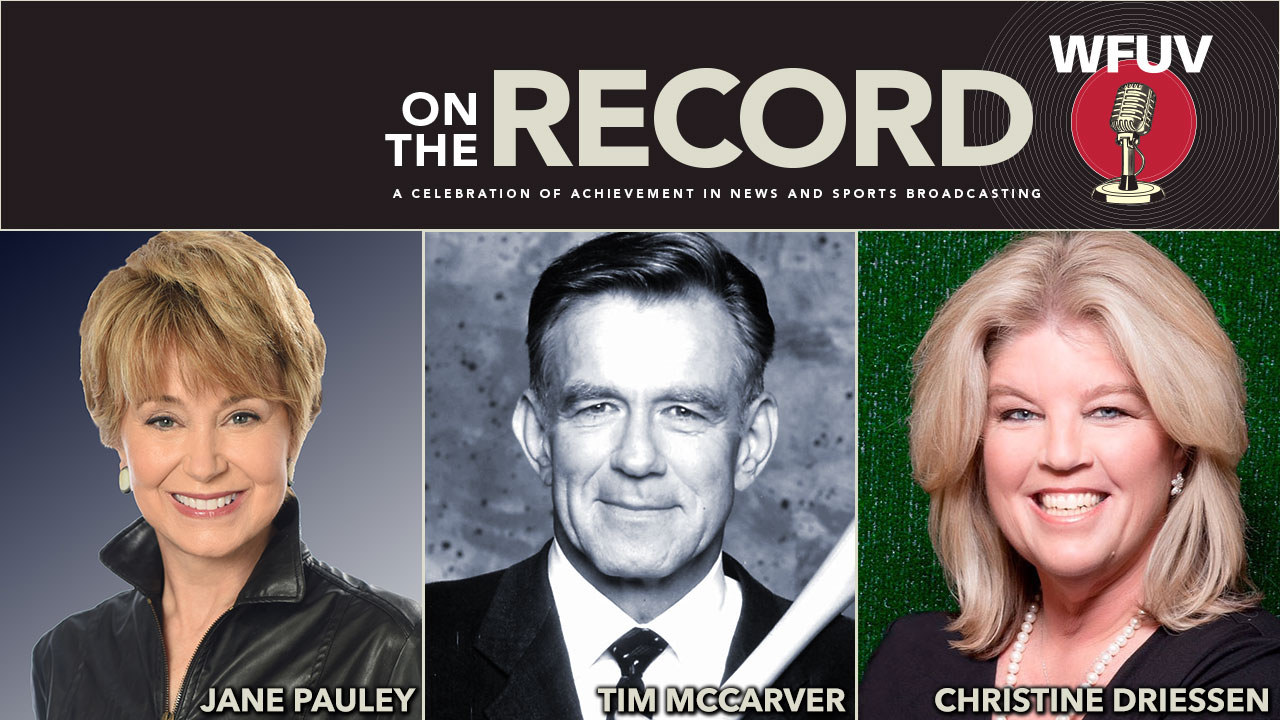 ON THE RECORD: A Celebration of Achievement in News and Sports Broadcasting
"A trio of giants from the worlds of sports and news broadcasting was feted at WFUV's annual On the Record awards dinner on October 1, 2019."  Read more from Fordham News.
JANE PAULEY
Charles Osgood Award for Excellence in Broadcast Journalism
TIM MCCARVER
Vin Scully Award for Excellence in Sports Broadcasting
With a special tribute to
CHRISTINE DRIESSEN, GABELLI '77
Proud Fordham alumna and former CFO at ESPN
And two of WFUV's exceptional student broadcasters:
Natalie Migliore, FCRH '20 (News), and Charlie Maisano, FCRH '20 (Sports)
Sara Kugel, FCRH '11, CBS Sunday Morning Producer and former WFUV student journalist, hosted an armchair discussion with the honorees.
Jonathan Vigliotti, FCRH '05, National Correspondent, CBS News, served as emcee for the evening.
Thank you to all who attended! Your support benefits WFUV's one-of-a-kind training programs in multi-platform journalism for Fordham students.
For more information, please contact Kim Baird, WFUV's Assistant Director of Development and Special Events, at kbaird@wfuv.org or at 646-868-4226.
PAST EVENTS:
2018 On the Record: Ted Koppel and Michael Kay [Event Coverage]
2017 On the Record: Judy Woodruff and Gwen Ifill and Bob Wolff [Event Coverage]
2016 On the Record: Lesley Stahl and Brent Musburger [Event Coverage]