Woody's Children: 50th Anniversary Concert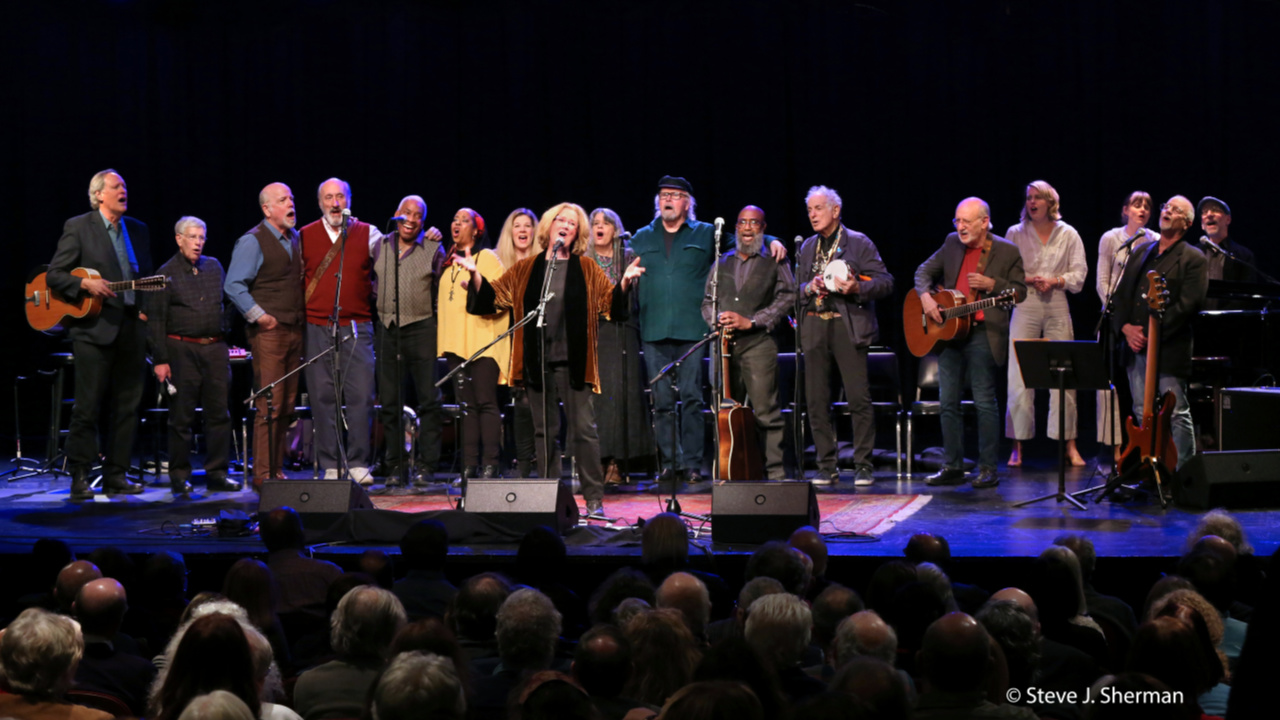 An evening of vivid musical excitement — further sparked by affectionate tributes — made Woody's Children: 50th Anniversary Concert, which took place on December 7, 2018 at New York's Symphony Space, a unique and memorable event.
Tom Paxton honored Oscar Brand and David Amram paid homage to Phil Ochs. Josh White Jr., son of the late bluesman and civil activist Josh White, sang one of his Dad's powerful songs and Tom Chapin recalled an iconic anthem by his late brother, Harry.
Seth and Joey Farber and Liz Queler sang an Odetta medley, and Pete Seeger's centennial was celebrated by magical performances by John McCutcheon, Anne Hills, Kim and Reggie Harris, Noel Paul Stookey and Peter Yarrow.
Special appearances by the Chapin Sisters, Christine Lavin, Doug Mishkin, Holly Near and Dar Williams widened the folk spectrum, all with solid backup instrumentals from Michael Mark and Jon Cobert. Engineer Jeremy Rainer skillfully swirled the musical highlights into nearly three hours of all-star balladry which, given the seniority of many of the artists, may not be equalled again.
Therefor, I'm especially gratified that WFUV will maintain this historic conclave within its permanent archives.
Listen to "Woody's Children" with Bob Sherman every Sunday afternoon on WFUV at 4 p.m., EST.
[Recorded at Symphony Space 12/7/18; Engineer: Jeremy Rainer]
Pictured (L to R): Tom Chapin, Bob Sherman, John McCutcheon, Noel Paul Stookey, Reggie Harris, Kim Harris, Dar Williams, Holly Near, Anne Hills, Tom Paxton, Josh White Jr., David Amram, Peter Yarrow, Abigail Chapin, Lily Chapin, Michael Mark and Jon Cobert.