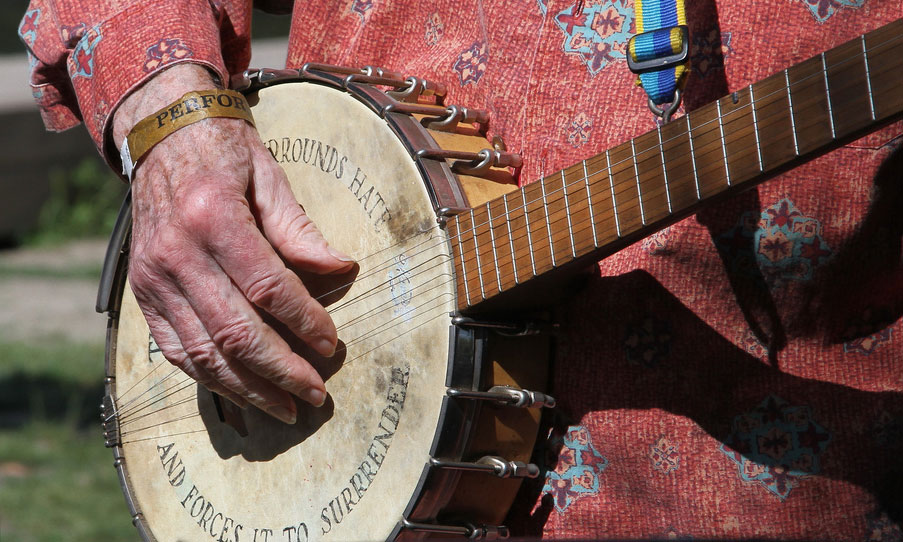 Like its host Bob Sherman himself, "Woody's Children" got its start at New York's eminent classical music station, WQXR, where he began as a typist and moved up to music director before ever going on the air. "I had already started a program and run it for a number of years, called Folk Music of the World, which I didn't host, but I programmed and scripted," Sherman recalls.
In the late 1960s, he discovered that the sought-after teenage demographic was more interested in anti-war protest songs than in Russian gypsy songs and decided to introduce a program featuring contemporary folk music. Thus, "Woody's Children" debuted in 1969 with Sherman as its host. "Oddly enough, despite my stiffness and weird-sounding voice, apparently I hit a nerve," he jokes. "It was an immediate success."
Named for a phrase coined by Pete Seeger to describe the singer-songwriters following in Woody Guthrie's footsteps, "Woody's Children" has helped launch the careers of Christine Lavin and Julie Gold, among others. Over the years the likes of Judy Collins, Odetta, Tom Paxton, Peter, Paul & Mary and Pete Seeger himself have performed live on the program, which has garnered a number of prestigious broadcasting awards for its unusual approach to music. "I try to involve intriguing patterns, and I have thematic concepts," Sherman explains. "There's always a thread, some kind of connection that leads one song to the next."
"Woody's Children" was a natural addition to WFUV when, in 1999, WQXR concluded that the program no longer fit its format and cancelled it. WFUV wasted no time in picking up the show (and its dedicated host) and aired it on Sundays from September of 1999 through January of 2023.