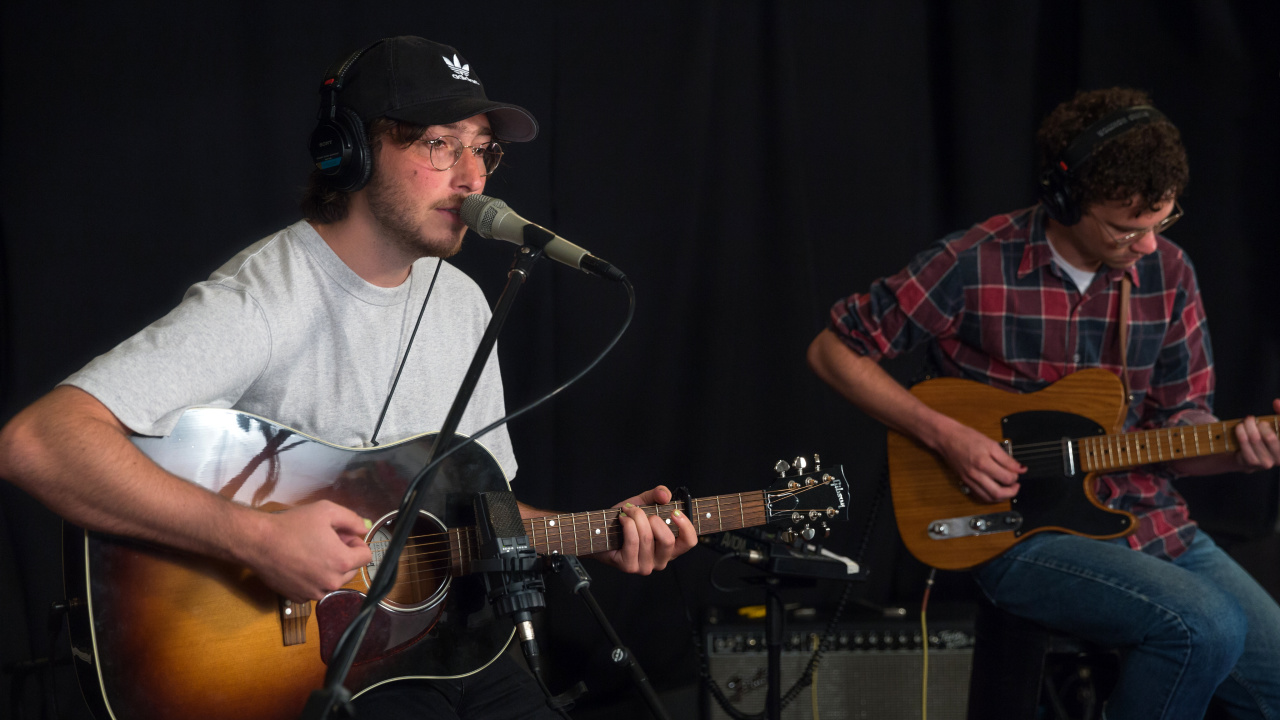 Chicago-based "country soul" band Whitney is built around best buddies Max Kakacek and Julien Ehrlich, who were together in the now-defunct Smith Westerns. Both discovered music at an early age, and have remained tight through the ups and downs of birthing Whitney.
In fact, when forming this new project, they checked their egos at the door and created an imaginary third collaborator, named Whitney, to keep things real and challenging. The results are impressive, as the Whitney concept pushed these guys out of the box and into the zone.
Whitney's musical texture is as soothing as ice cream on a summer day. The grace notes are handily borrowed from Seventies pop—think America or Seals & Crofts, with some of the minor-key musings of The Band, Todd Rundgren's production, and a dash of soul/jazz flavor to anchor it. In my interview with the duo, drummer and singer Ehrlich talked about his early days in Unknown Mortal Orchestra, and how that brought connection with producer Jonathan Rado of Foxygen.
Some of that friendship and professional dynamic is packed into Whitney's new release, Forever Turned Around. But as Ehrlich confides, it's mainly a relationship record since romance can be as perilous as seeking fame in music. Both the title track and the single "Giving Up," sounded especially sweet in Studio A, with the unusual accompaniment of live trumpet played along with a synthesized track. Ehrlich also ditched the sticks and joined Kakcek on guitar for renditions of the two new songs for this FUV Live session.
[Recorded: 7/10/19; Engineer: Jim O'Hara; Producer: Sarah Wardrop]