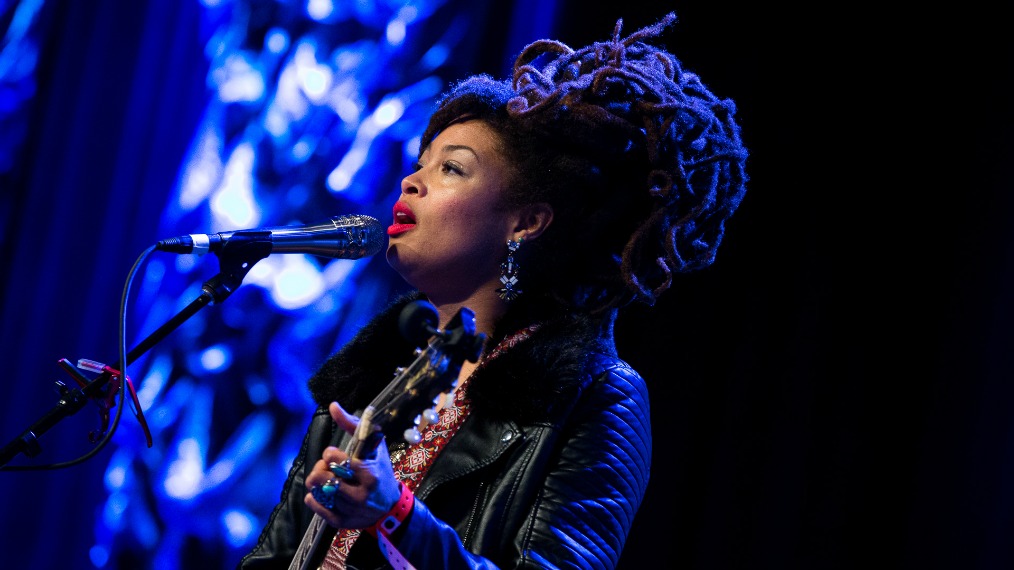 Valerie June's second album, the sleek, soulful and outspoken The Order of Time, solidifies what her fans have known for a long time—this Memphis-based singer and songwriter is a formidable voice in roots rock, blues and folk. Back in 2013, FUV Live presented June in concert at City Winery and we were instantly smitten.
There's a brassy swagger to her sophomore album, the followup to 2013's Pushin' Against a Stone, on songs like the spirited "Get Down." But June also finds a quieter, more meditative direction too, reflecting on matters of the heart ("With You") and her Tennessee upbringing ("Long Lonely Road").
June unfurled an impressive, fiery set at the 2017 SXSW Radio Day Stage, powered by VuHaus, on March 17.
Setlist
Man Done Wrong
The Hour Love
You Once Made
Shakedown
Tennessee Time
Astral Plane
With You
Twined & Twisted
If And
Workin' Woman Blues
Got Soul