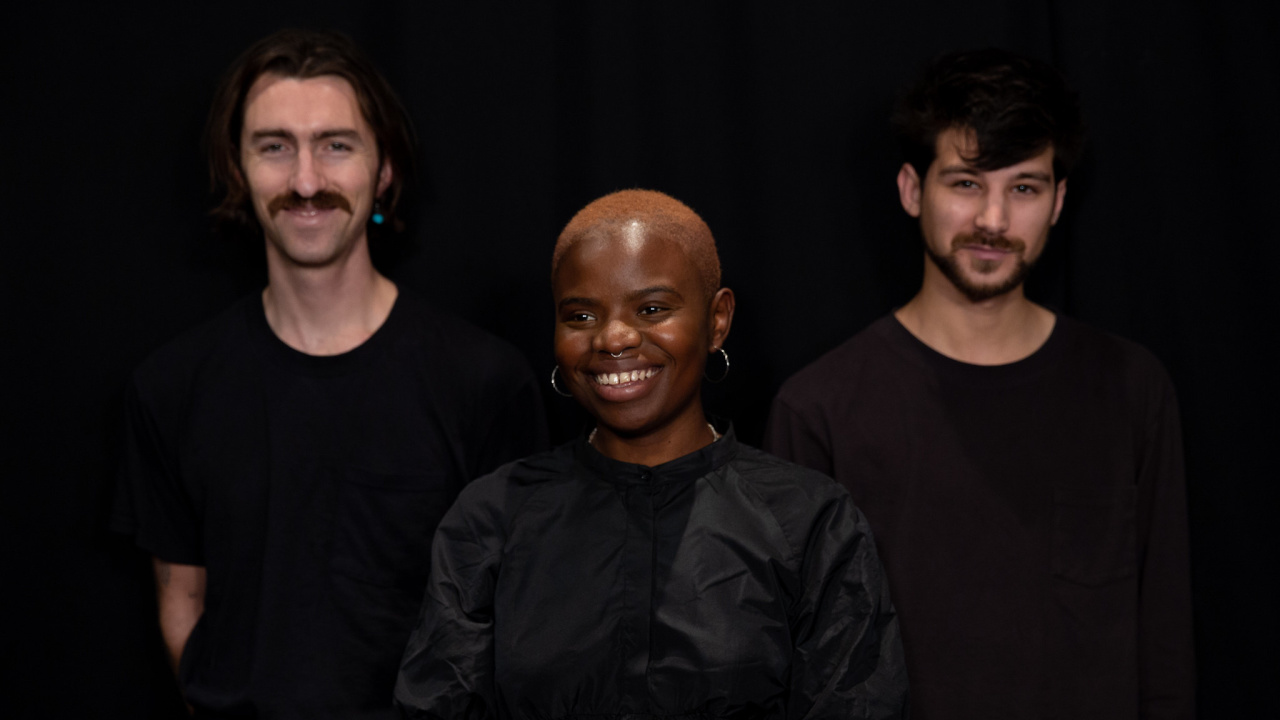 When Lætitia Tamko, who records as Vagabon, released her 2017 debut album Infinite Worlds, she received rave reviews for her incisive, edgy guitar rock. But for her second, self-titled album as Vagabon, Tamko changed course to a quieter place, immersed herself more deeply in electronics, and taught herself Logic software so that she could produce all elements of the album herself.
It was a huge challenge, but Vagabon — whose longtime day job was as an electrical and computer engineer — triumphed over her own self-doubt and released one of the most beautiful, atmospheric albums of 2019, out on Nonesuch Records.
Tamko recently visited FUV's Studio A, joined by Leo Grossman on an SPD sampling pad and Oliver Hill on viola, for two songs from Vagabon. She talked about her journey from Cameroon to New York, her own emergence as a musician, and the poets who inspire her.
[Recorded: 11/21/19; Engineer: Jim O'Hara; Producer: Sarah Wardrop]