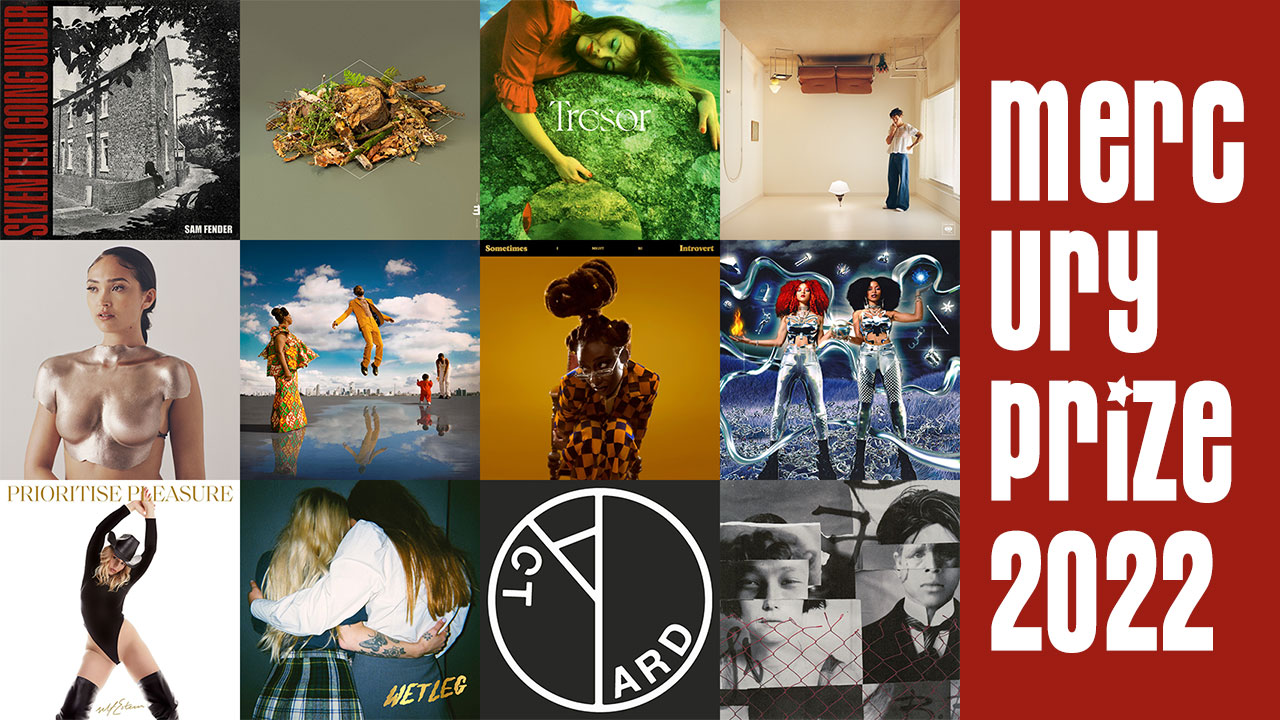 Tonight's 2022 Mercury Prize preview on "UKNY" at 11 p.m. was originally slated to air the Sunday before the awards themselves were handed out this past Thursday, September 8 — but I had to delay the episode due to an unexpected change in plans (long story). As it all turned out, the Mercury Prize ceremony and concert never did take place this past Thursday, abruptly postponed following news of the sad death of Queen Elizabeth II (still a shock, even though she had been ailing for much of this year). No new date has been accounced yet for the rescheduled awards show.
So, unexpectedly, tonight's show is still a preview of this year's prestigious Mercury Prize, handed out annually to one of 12 outstanding British and Irish albums that land on the shortlist. This year's list includes excellent releases by Little Simz, Self Esteem, Nova Twins, Kojey Radical, Jessie Buckley and Bernard Butler, Gwenno and many more — I'll get to a track from each of the nominees.
I'll also have time for a set dedicated to Elizabeth too.
That's "UKNY," Sunday nights from 11 p.m.-midnight, on 90.7 FM, streaming online and in the Weekend Archives after broadcast.
Songs played:
1. Sam Fender, "Get You Down," Seventeen Going Under
2. Wet Leg, "Convincing," Wet Leg
3. Joy Crookes, "Feet Don't Fail Me Now," Skin
4. Self Esteem, "John Elton," Prioritise Pleasure
5. Little Simz, "How Did You Get Here," Sometimes I Might Be Introvert
6. Kojey Radical feat. Ego Ella May, "Anywhere," Reason to Smile
7. Jessie Buckley & Bernard Butler, "We've Run the Distance," For All the Days that Tear the Heart
8. Fergus McCreadie, "Morning Moon," Forest Floor
9. Yard Act, "The Overload," The Overload
10. Gwenno, "Anima," Tresor
11. Harry Styles, "Music for a Sushi Restaurant," Harry's House
12. Nova Twins, "A Dark Place for Somewhere Beautiful," Supernova
13. Sea Power, "Hail Holy Queen," Machineries of Joy
14. These New Puritans, "Organ Eternal," Field of Reeds