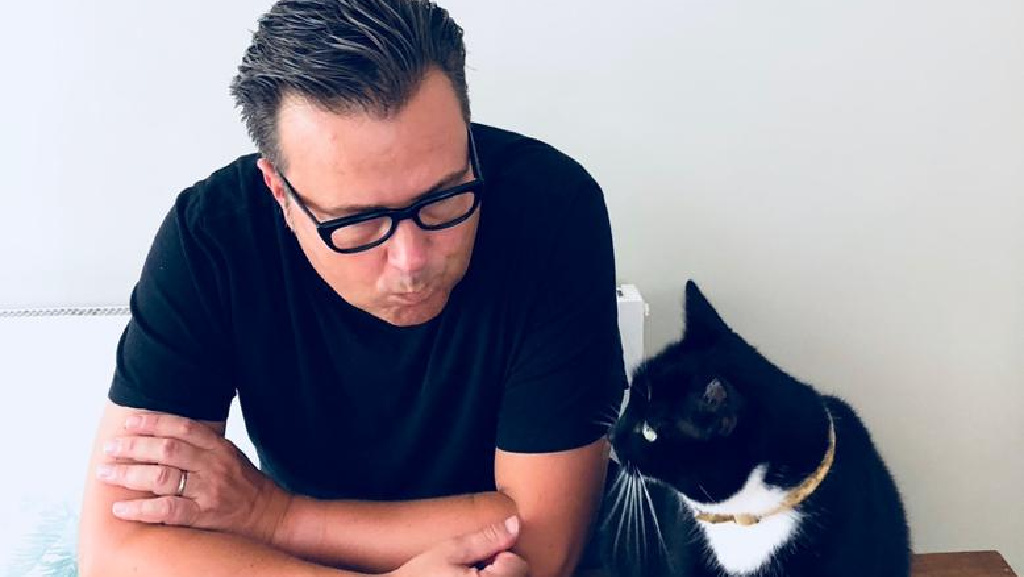 "UKNY" is in the midst of its tenth anniversary and I'm especially grateful to the hosts and DJs who've influenced me over a lifetime of listening to radio.  Of course, the list would include my former bosses, the great Vin Scelsa and WFUV's treasured Rita Houston, as well as all of my talented FUV colleagues.
But when it comes to British radio, a mentor from afar has long been Gideon Coe of BBC 6 Music. For over two decades, Gideon has been an inspiration and a catalyst, not only for me, but millions of music fans in the UK and across the world who deeply admire Gideon's exquisite taste, savvy free-form artistry, and elevation of emerging artists and their forebears.
When I was in London in July, Gideon and I met at the Design Museum for a chat — and I handed him the reins of "UKNY" for an hour. He chose the playlist, which included São Tomé's Pedro Lima, Jamaican dub, Joni Mitchell, and The Clash. We chatted about radio and records, and Gideon discussed his serendipitous road to the BBC, the impact of radio on his life, and his philosophy on how to build a great radio show with artistry, intuition, and adventure. Plus plenty of talk about some musicians and songs he likes.
[Recorded: 7/7/23, first broadcast 10/8/23; produced by Kara Manning]
Songs played:
1. (São Tomé, ST) Pedro Lima, "Maguidala," Maguidala
2. The Clash, "The Street Parade," Sandinista
3. (JM) The Green Stars, "Effortless Dub," Trojan Dub Rarities Box Set
4. (CA-US) Joni Mitchell, "Coyote," Hejira
5. The Blue Nile, "A Walk Across the Rooftops," A Walk Across the Rooftops
6. Jim Wallis feat. Henry Senior Jr., "Ciphers," In Huge Gesturing Loops