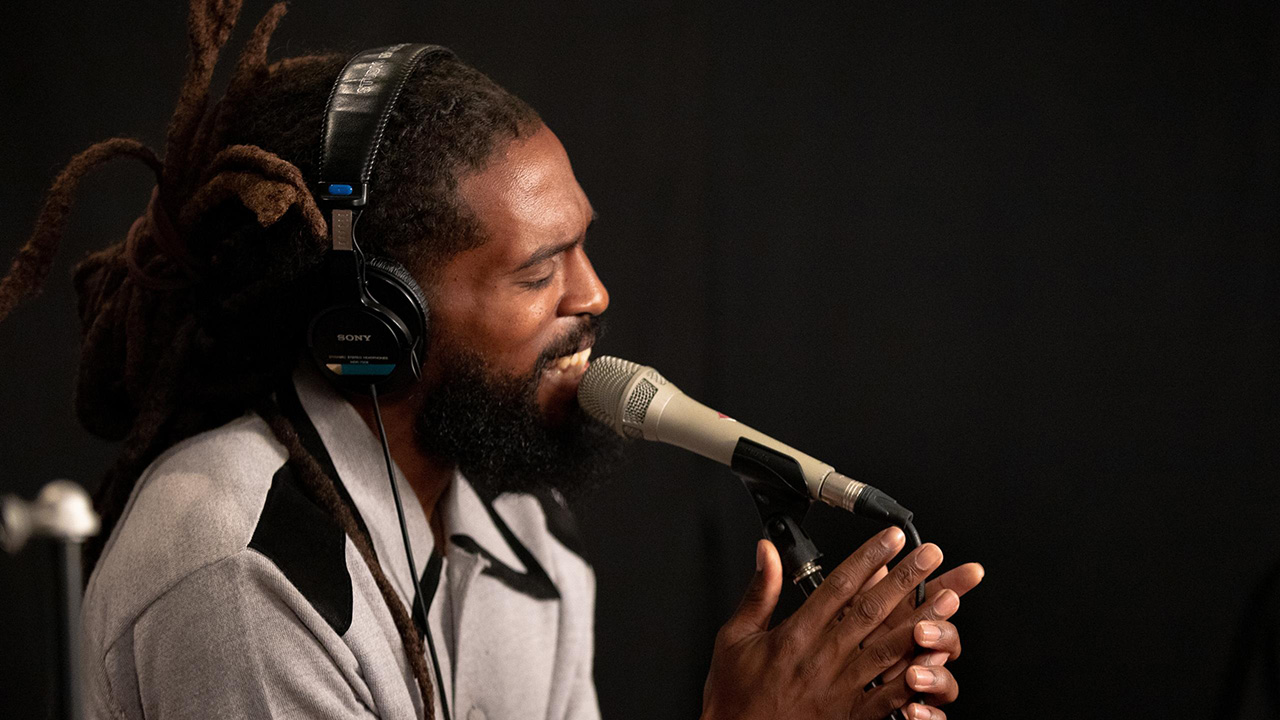 For this FUV Live session, it's the sweet Southern California sounds of Thee Sacred Souls. The group's self-titled debut was just released by the renowned Daptone Records, so you know this is going to be good!
The core trio features singer Josh Lane, drummer Alex Garcia and bassist Sal Samano. Thee Sacred Souls describe themselves on their website as exploring Chicano, Philly, Detroit and Panama soul along with '60s and '70s R&B, but their music still has a contemporary feel to it. This record is a great listen whereever you are, either with the windows rolled down in your car or sitting out on a steamy summer night.
Windows up or down, listen in the player above to hear Josh, Alex, and Sal talk to me about forming the band, their songwriting process and their music community. That extended family includes some very talented people like backup singers Jensine Benitez and Tatiana Sandate, who joined them in Studio A for a performance of three songs: "Overflowing," "Easier Said Than Done, " and "Can I Call You Rose?"
[Recorded: 7/21/22; Engineers: Jim O'Hara, Aine Mullaly; Producer: Sarah Wardrop]