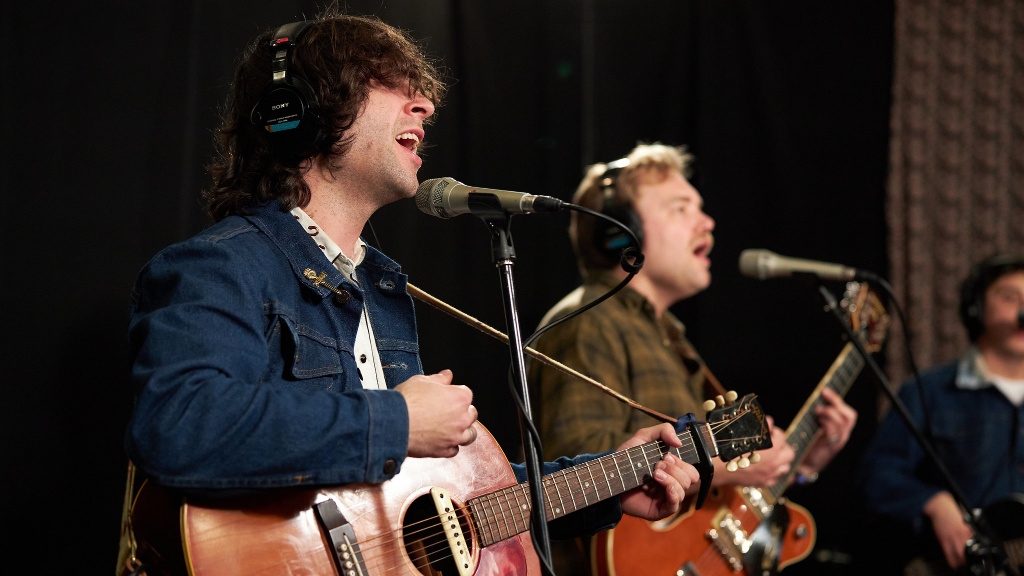 I am happy to report that The Nude Party, fully clothed and fantastic, played a recent set in Studio A. The New York-based septet is back with their third album, Rides On.
Over the years, The Nude Party has built a reputation around their festive live shows and their aim had always been to capture that feeling on their records. However, with Rides On, they wanted a more considered sound. The band settled into their upstate studio and began experimenting with different sounds and structures. It was the most relaxed and comfortable space that they had ever experienced and it allowed them to create over 20 songs.
The lucky 13 songs that made the final cut tell a story of camaraderie and perseverance through joyful melodies and optimistic lyrics. Rides On is the feel-good rock album that we all need right now.
Hear my conversation with The Nude Party about this new phase of their career on demand, see more photos via FUV's Flickr, and check out the videos of their live set below.
[Recorded: 3/9/23; Engineered by Jim O'Hara, produced by José Ozaria]