The Lone Bellow: Rockwood Music Hall 2020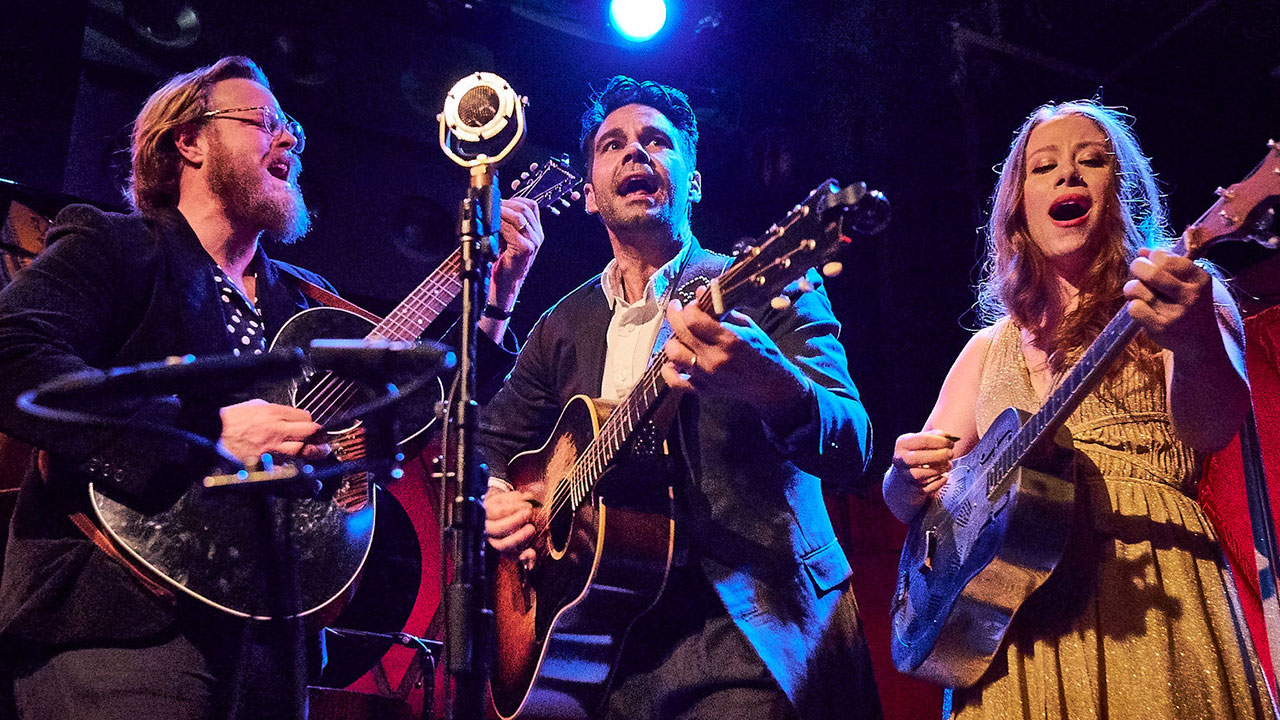 The Lone Bellow did its very first radio interview with a performance in our own Studio A in 2012, and since then the trio of Kanene Pipkin, Zach Williams and Brian Elmquist has appeared live many times on WFUV.
Recently, we welcomed The Lone Bellow back for an FUV Live show to introduce their new album, Half Moon Light, in front of a very enthusiastic audience at New York City's Rockwood Music Hall. As you'll hear, it's a place that holds incredible significance to the band (and also celebrates its 15th anniversary this month).
I've heard the trio's sound described as a "tapestry of harmony," and that's exactly what we experienced as they seamlessly weaved together their music and their stories. And (spoiler alert), during our mid-set conversation, I finally got to ask them why they chose the name The Lone Bellow.
Setlist:
Wonder
Friends
Count On Me
August
Enemies
To The Woods
Just Enough To Get By
Martingales
Pink Rabbits
Good Times
[Recorded: 2/6/20; Engineer: Jim O'Hara; Producer: Sarah Wardrop]