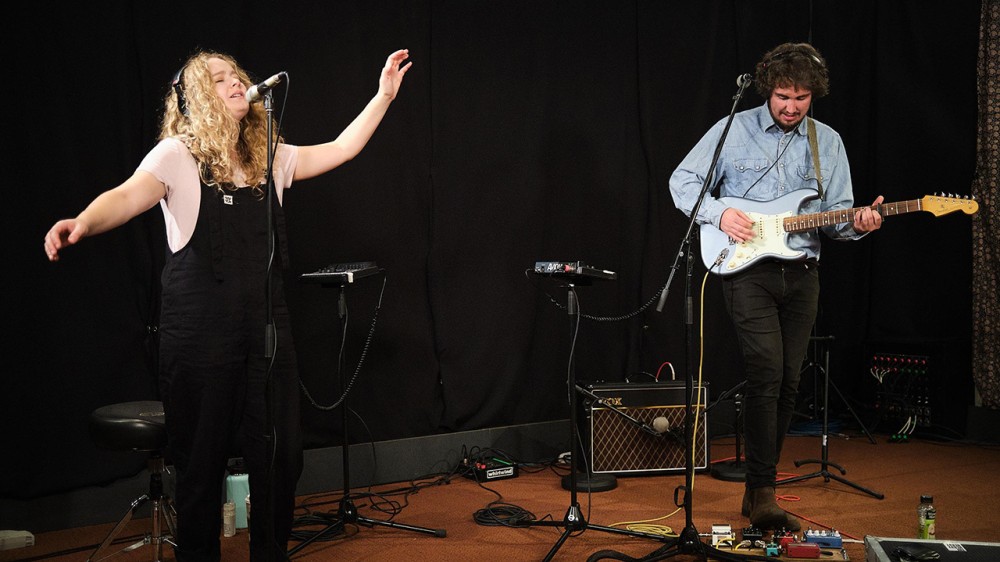 Will Turner and Georgie Fuller of The Heavy Heavy join me for this episode of FUV Live to talk about their debut EP, Life and Life Only. In our conversation, you'll learn all about how this couple came together and bonded over their shared love of music.
A British band based in London, The Heavy Heavy proudly wear their vintage influences on their sleeves, and cite bands such as The Mamas and the Papas, Fleetwood Mac, and The Band as major influences — but there's none more major than The Rolling Stones. Will and Georgie told me how the Stones are at the root of everything they do, as is a desire that The Heavy Heavy's music brings joy to their fans. And that they do on Life and Life Only.
The EP's six songs go down smooth and warrant an immediate replay. Will and Georgie treated us to a few of them live, joined by their bandmates in Studio A. Check out video of their performances of "Miles and Miles," "Go Down River," and "All My Dreams" and hear the full interview in the player above.
[Recorded: 9/28/22; Engineers: Jim O'Hara, Allen Wang, Meghana Goli, Will Fuller; Producer: Sarah Wardrop]
Photos by Gus Philippas on the WFUV Flickr stream