The Head and the Heart: 2022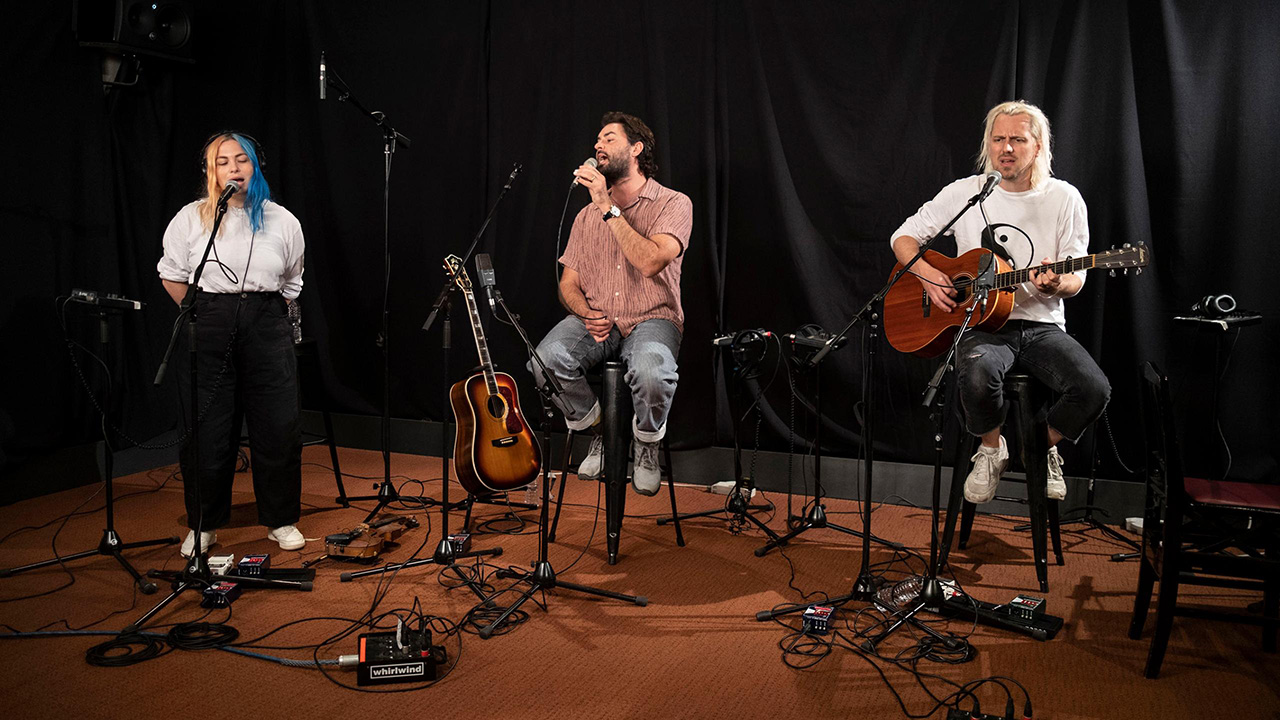 There are three things you can count on when The Head and the Heart visit the WFUV studios: an exciting live performance, a candid, insightful conversation, and a new color in violinist and vocalist Charity Rose Thielen's hair. All three are duly delivered here, FUV Live style, as the sextet played for us in an intimate trio configuration of Thielen, Matt Gervais and Jonathan Russell.
The name of the band's recently released fifth album, Every Shade of Blue, implies an emotional spectrum that it delivers lyrically and sonically. With 16 songs stretching over 58 minutes, it's their most ambitious and multiform work yet, and represents the tumultuous last few years they experienced as individuals and as a group. In our chat, Thielen and Gervais — who are partners in marriage as well as bandmates — joined Russell to fill me in on how the album unfolded and how they saw the world as if they were on vacation (to paraphrase a lyric from "Hurts (But It Goes Away)," heard in this session).
In that performance as well as on live versions of "Virginia (Wind In the Night)" and "Don't Show Your Weakness," the stripped-down format puts their acoustic guitars, piano, and violin front and center while allowing for maximum appreciation of the band's trademark vocal harmonies.
As the visuals from Studio A reveal, Thielen has added a splash of the new album's title hue to her locks (along with some pink) since The Head and the Heart's 2019 stop in the Bronx — which included a memorable Springsteen sing-along for The Bruce Project — while J.R. has ditched his glasses and is rocking a beard.
Note to vinyl enthusiasts: Every Shade of Blue will be released in November on two cobalt blue LPs.
[Recorded: 6/6/22; Engineers: Jim O'Hara, Aine Mullaly, Alanna Murphy; Producer: Sarah Wardrop]