The Head and the Heart: 2019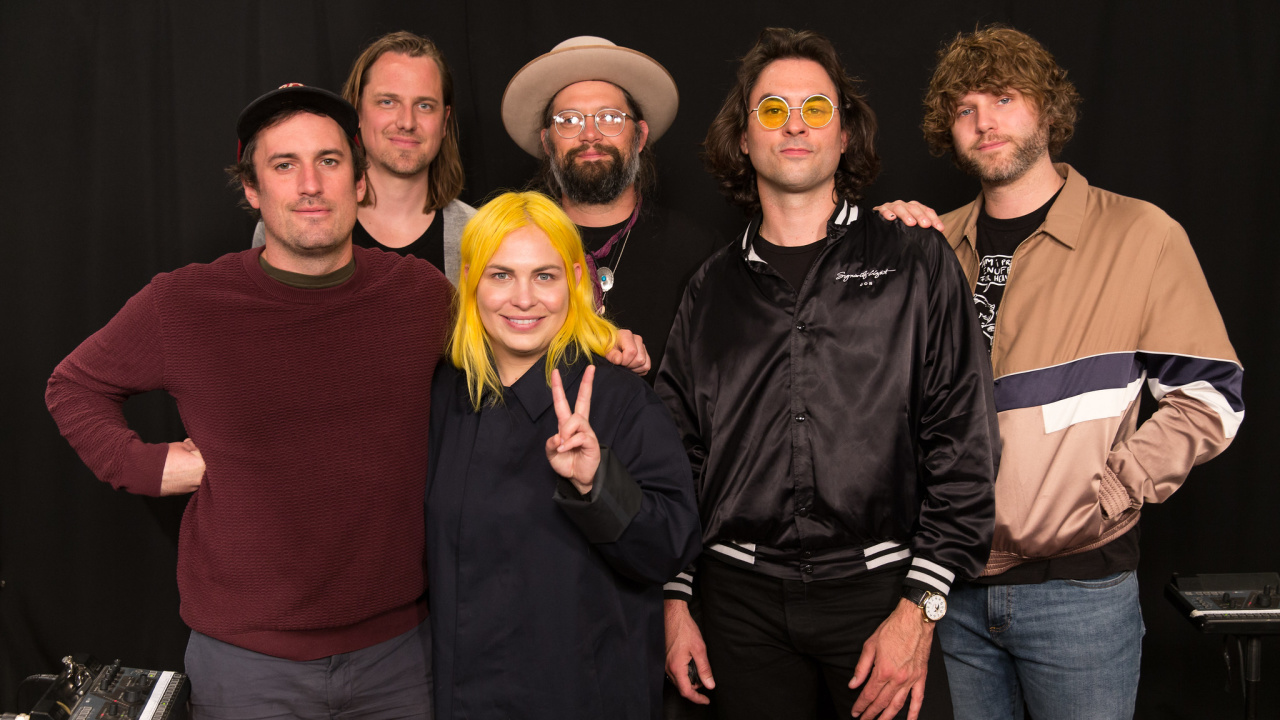 As the Head and the Heart's lead singer, guitarist and percussionist Jonathan Russell and bassist Chris Zasche discussed during our FUV Live session, the group's latest album, Living Mirage, marks a new beginning for the Seattle sextet. It's been eight years since they released their eponymous debut album and played FUV's Holiday Cheer show in one of their first New York appearances.
The band's origin story of coming together at open mic nights at a pub where Zasche was the bartender sounds like a Hollywood screenwriter's idea of how a band might form. And this new album took shape in a romantic way that may sound apocryphal. The Head and the Heart credit Joshua Tree, California as the place where they finally rediscovered the chemistry that had eluded them in the early sessions following their Signs of Light tour.
Infused with a feeling of freedom in that desert landscape, the Head and the Heart found a fresh way to play music together. On this FUV Live session, we'll hear that alchemy in the band's return to Studio A.
[Recorded: 5/14/19; Engineer: Jim O'Hara; Producer: Sarah Wardrop]
Flickr Gallery