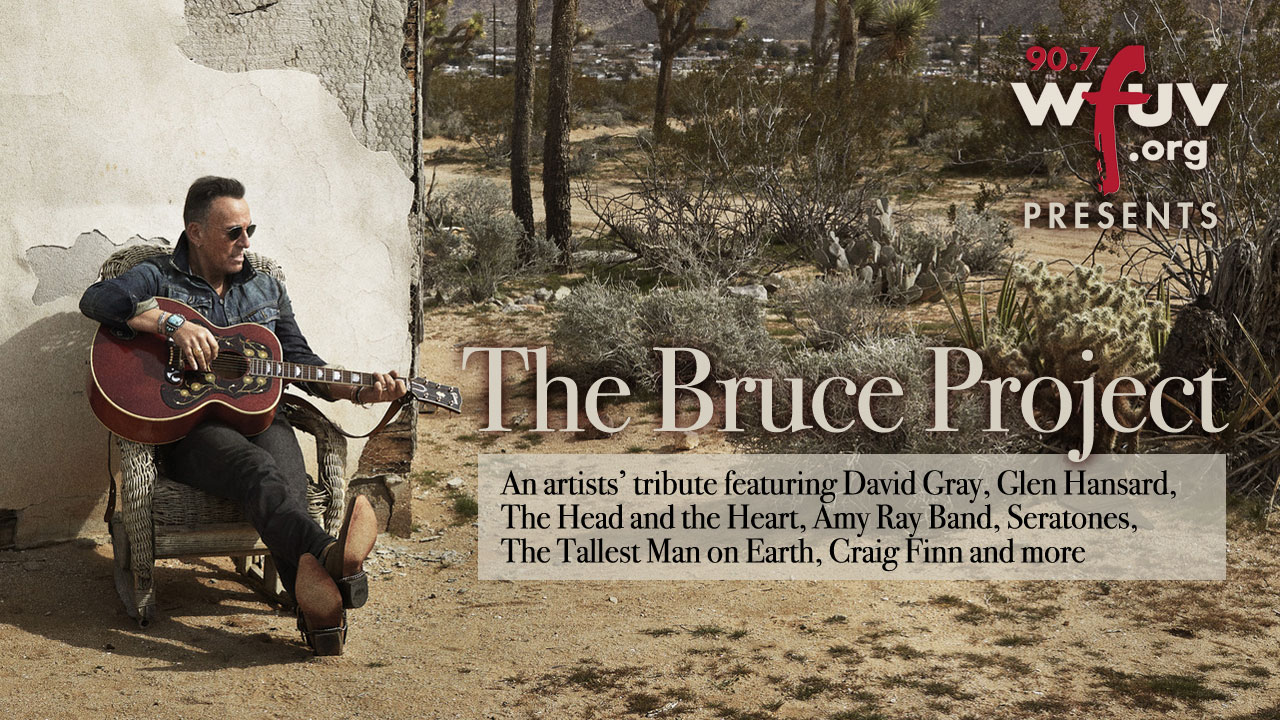 How do you measure the impact of an artist? At FUV, we thought asking other artists — and opening our studio door — would be a good place to start, and now their voices, hearts and music celebrate a legacy of songs. Our first honoree is an artist who is essential to many, and who really just needs one name. So welcome to The Bruce Project.
I am a Jersey guy, but believe me — I know — state lines don't limit a Bruce Springsteen song from grabbing you, and your hometown doesn't change the power of seeing him live. Why "The Boss" is "The Boss" can hinge on a lyric as much as his career, and while there is Springsteen on stage and on record, there is no story without the songs. So we looked to people who make music for their insight, and they answered the call by not only talking about the songs but performing them in FUV's Studio A.
We hope you enjoy The Bruce Project, and we send out big thanks to all of the artists for their thoughts and spirit, to the WFUV staff and crew for making this project a reality, to Columbia Records, and of course, to Bruce Springsteen. (And happy 70th birthday to Bruce, too).
Listen anytime in the player above to hear these performances (and Bruce fans):
Glen Hansard - "Drive All Night"
Amy Ray Band - "Racing in the Street"
Robert Randolph & The Family Band - "Ain't Got You"
The Tallest Man on Earth - "Tougher Than the Rest"
Seratones - "State Trooper"
David Gray - "Mansion on the Hill"
Titus Andronicus - "Glory Days"
Pete Yorn - "Your Own Worst Enemy"
Craig Finn - "Magic"
The Head and the Heart - "Hungry Heart"
[Engineer: Jim O'Hara; Producer: Sarah Wardrop]