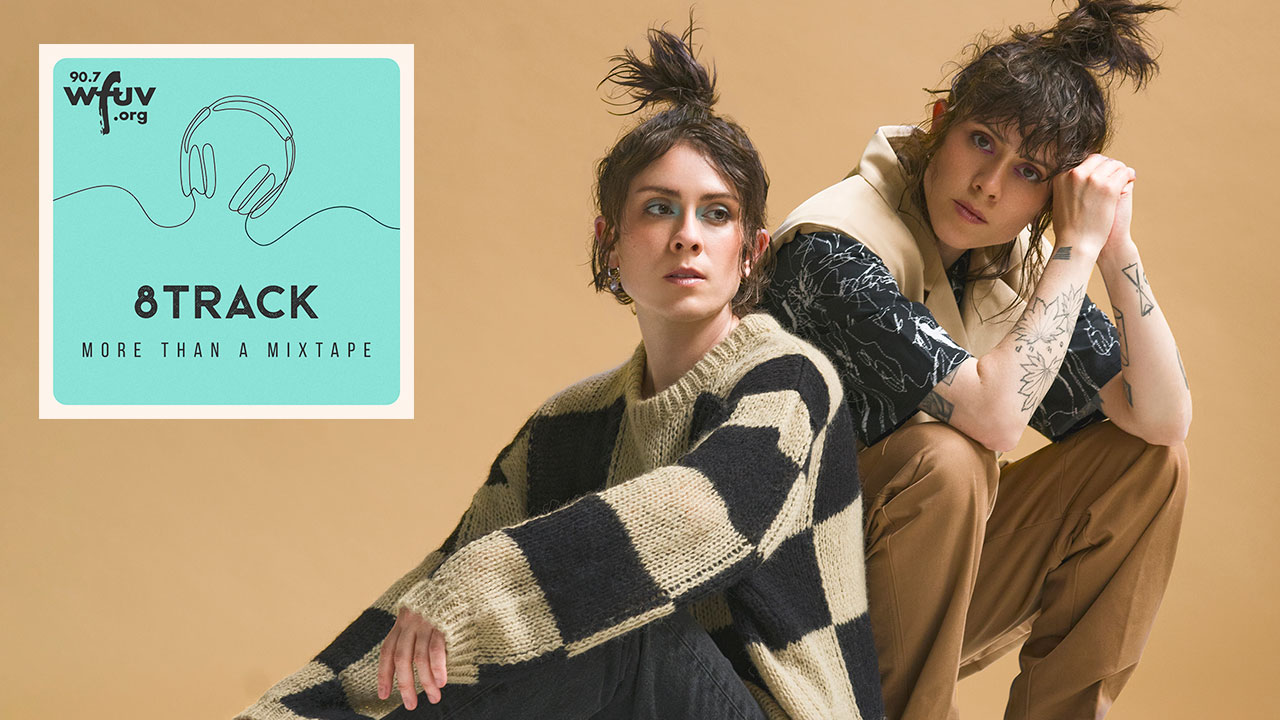 A mixtape or playlist has to sound great, but the best ones have meaning behind the songs. So "8Track" lets you hear you both. Hosted by WFUV's Russ Borris, "8Track" is more than a mixtape, it's a playlist conversation shaped around the music.
Tegan and Sara Quin have been making music for over two decades, including their new album, Crybaby, the twin sisters' tenth release. Their 2019 memoir High School was also just adapted into a TV series, but instead of looking back to what they liked as teenagers in their eight-song selection, Tegan and Sara talked about what new songs they're loving right now.
Chatting about those tunes led to a fun and wide-ranging conversation about the music industry, advice for new parents, and more.  
Listen in the player above, and for more episodes, subscribe to the "8Track" podcast.
 Featured Songs:
Bennett Coast - "Seeds"
Alex G - "Runner"
Abby Sage - "Backwards Directions" 
Steve Lacy - "Mercury"
Ronboy - "Say Too Much"
DOMi & JD BECK (feat. Mac DeMarco) - "TWO SHRiMPS"
John-Allison Weiss - "Different Now"
Dijon - "Talk Down"
[Recorded: 10/3/21; Engineer: Jim O'Hara; Producer: Sarah Wardrop; Theme music: Caroline Rose]