Tania Tetlow at New Orleans Jazz & Heritage Fest 2023: Q&A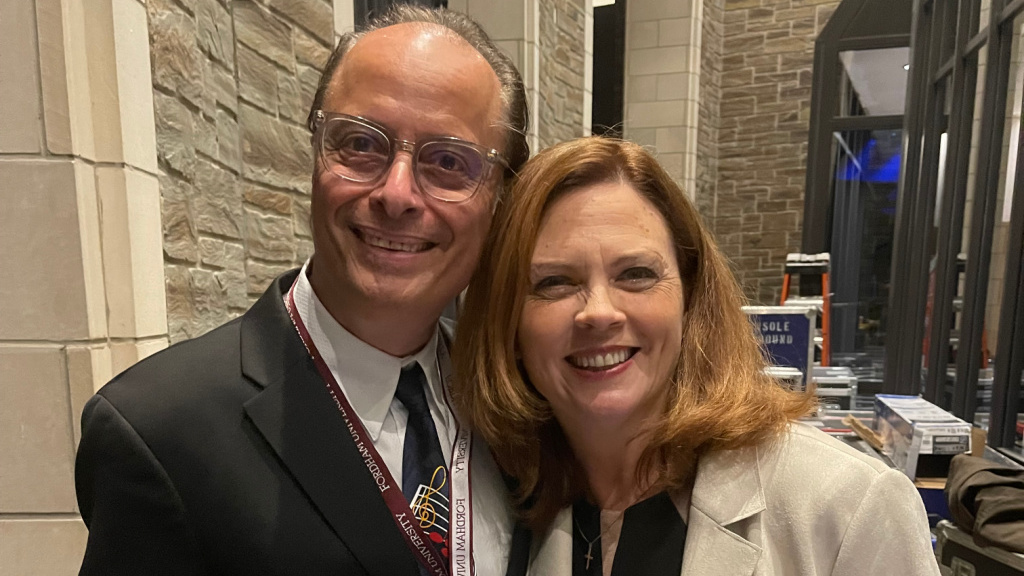 I am a long-distance fan of the annual New Orleans Jazz & Heritage Festival, and this year on "Cavalcade," I had an on-site report from another music fan: Fordham University President Tania Tetlow!
President Tetlow has a long history with NOLA and a deep love of music. When the conversation about covering the 2023 Jazz Fest for FUV came around, she enthusiastically pitched in and spoke to me about the bands she's seen, like the trio The Tin Men, plus the all-night gigs and the gastronomic paradise of 70 food booths of New Orleans specialties.
Listen to our conversation in the player above.
[Recorded: 5/6/23]