Take Five with The Alternate Side: Metz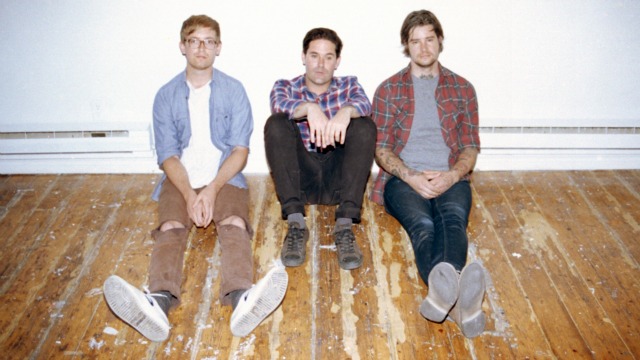 When Metz visited The Alternate Side late last year, the hard-thrashing trio was, without doubt, the loudest group to ever take over Studio A. That brutal drive, hardcore brio and sinewy muscularity which uplifts Metz's smartly-crafted songs — or more suitably, missiles — is splashed across the band's self-titled debut album, out now on Sub Pop. The three ferocious Canadians — guitarist/singer Alex Edkins, drummer Hayden Manzies and bassist Chris Slorach — might know how to make pummelling rock, but they're also savvy enough to understand that a real melodic structure elevates that seething wall of noise, displaying the artistry within the assault.
Metz kicks off a European tour this week, they'll begin a North American tour on April 8 in Montréal, and they'll storm their way to New York to play Bowery Ballroom on April 17. Hear the thunderous Metz session and listen to Eric Holland's conversation with the trio, today at 11 a.m. on 91.5 WNYE and also online. To read interview highlights and see more in-studio videos, head to The Alternate Side.