Take Five with The Alternate Side: Menomena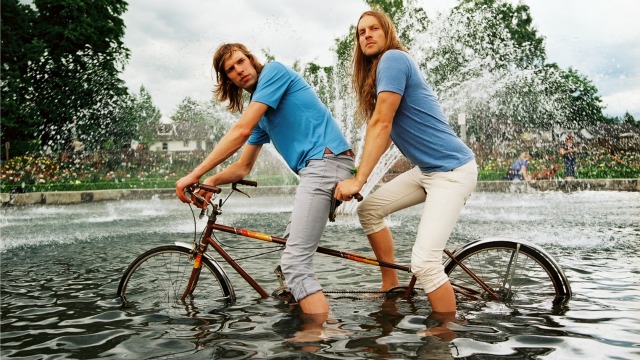 The shakeup in Menomena's lineup after Brent Knopf's departure in 2011, didn't throw remaining members Justin Harris and Danny Seim too far off course. In fact, the duo's new album, Moms, is likely Menomena's strongest and most accomplished album to date, bringing clarity and a mature emotional focus to the reinvigorated duo's songwriting.
The split with Knopf didn't alter Menomena's live performances too drastically either. For their session at The Alternate Side, Harris and Seim brought along keyboardist/guitarist Paul Jason Alcott, percussionist/pianist Holcombe Walker and guitarist Matt Dabrowiak and this new incarnation of Menomena launches another swing through the States this week. Looking ahead to the spring, the guys will also play the Sasquatch! Music Festival this May.
As host Alisa Ali discovered, although Harris and Seim might have an irreverent streak and a mercurial relationship, there were highly sensitive familial issues that aggressively drove the writing of Moms. Read interview highlights and watch more videos of the band's four-song set at The Alternate Side. Listen to the entire session when it airs on TAS today at 11 a.m. EST on 91.5 WNYE and also online.