Take Five with The Alternate Side: Husky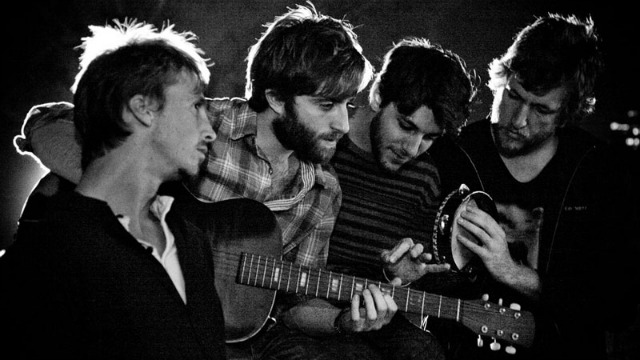 Some albums get tagged as "autumnal" in nature and Husky's impressive debut Forever So fits that bill; there's a dusky, melancholy and evocative cast to the Melbourne band's supple harmonies and songcraft.
The Aussie folk-rockers also have an inspiring backstory — proving that tireless dedication to a dream can pay off in the end — and they're currently touring North America on their own headlining jaunt, including last night's Mercury Lounge show.
Not long ago the quartet — vocalist Husky Gawenda, keyboardist/vocalist Gideon Preiss, bassist/vocalist Evan Tweedie and drummer Luke Collins — visited with me in Studio A for a five-song set which airs today on 91.5 WNYE at 11 a.m. EST, and also online.
Check out video of their breakthrough single "History's Door" below, and head to The Alternate Side to see highlights of the interview and the group's cool cover of Leonard Cohen's "Lover Lover Lover."