Take Five with The Alternate Side: Everything Everything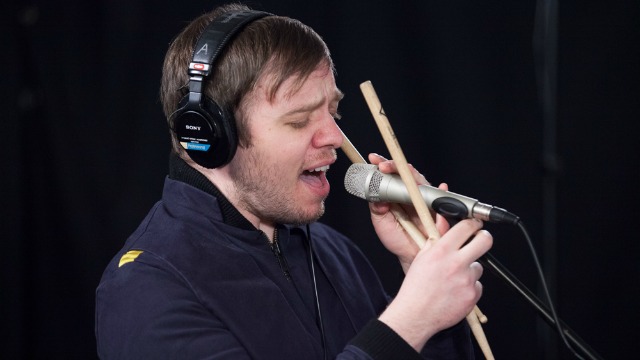 Playing a triumphant gig at New York's Bowery Ballroom last month, Manchester-based rockers Everything Everything deftly proved their mettle as one of Britain's most thrilling young bands, assertively leaping from arena-worthy anthems ("Duet") to tonque-twisting raps ("Photoshop Handsome") to soulful stretches of dystopian angst ("The Peaks").
Surprisingly, the ambitious group's spirited Mercury Prize-nominated debut, Man Alive, never received a proper Stateside release. Fortunately, the quartet's confident second album Arc — released in the U.K. in January — will finally get a much-overdue release in the U.S. later this spring or summer on RCA Records.
For the moment, Everything Everything has an EP, Cough Cough, available for frustrated American fans. Far luckier British followers can catch Everything Everything play a sold out gig with Two Door Cinema Club at Alexandra Palace on April 27 and take on various U.K. festivals this May.
The band — singer and guitarist Jonathan Higgs, bassist Jeremy Pritchard, drummer Michael Spearman, guitarist Alex Robertshaw and touring keyboardist Peter Sené —  got slightly lost on their way to the Bronx, but you can hear Everything Everything's short-but-sweet session today at 11 a.m. ET on 91.5 WNYE and online. See more in-studio videos and ready highlights of the interview at The Alternate Side.

[recorded: 03/22/13]