Take Five with The Alternate Side: Daughter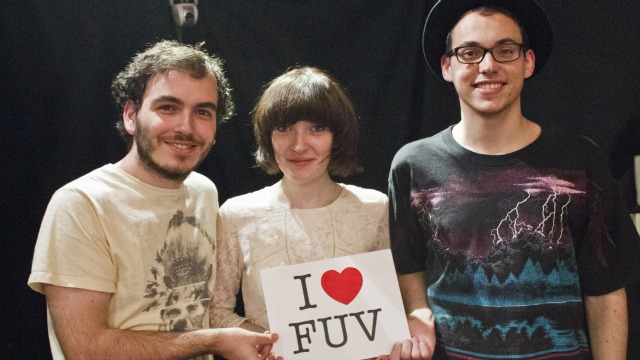 There is a brutal undertow to Daughter's deceptively gentle songs; vocalist/guitarist Elena Tonra's confessional lyrics, bolstered by guitarist boyfriend Igor Haefeli's tempestuous electronic flourishes and drummer Remi Aguilella's propulsive dynamic, brim with pain, fury and aggravated beauty.
The London trio released two powerful EPs in 2012, His Young Heart and The Wild Youth (which FUV listeners voted to #67 on the Top 90 Albums of 2012), and they'll release their debut album in early 2013 via Glassnote and 4AD. The group launches a headlining tour in the UK on January 14 in Norwich, playing their biggest show to date at London's Hackney Empire on January 24.
Daughter visited Studio A this fall for a remarkable session. Watch more videos of Daughter performing live and read highlights of the band's interview at The Alternate Side.