Take Five with The Alternate Side: Cloud Nothings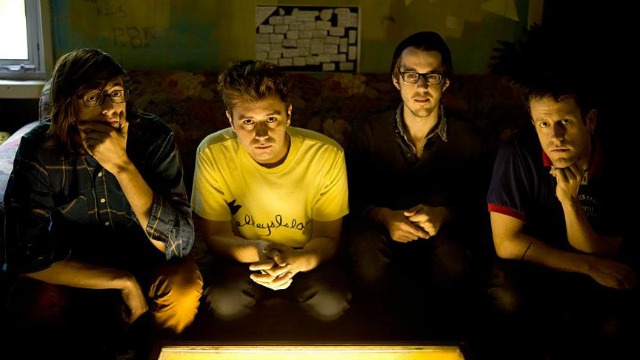 Support musical discovery on FUV and The Alternate Side, with a contribution during our winter membership drive. Today's Take Five with TAS features Cloud Nothings, whose frontman, Dylan Baldi, has very understanding parents. Not quite clicking with college, the teenage Cleveland musician, who was studying the saxophone, dropped out — with the blessing of his mother and father — and focused on his own music.
Signed by Carpark Records the following year, the prolific Baldi and his band Cloud Nothings has released three albums in three years — the most recent being 2012's Attack On Memory. A fourth album is already in the works and Cloud Nothings will launch a tour of Australia, New Zealand and Singapore on January 26.
Listen to singer and guitarist Baldi and his bandmates — drummer Jayson Gerycz, guitarist Joe Boyer and bassist TJ Duke — in session with The Alternate Side on 91.5 WNYE today at 11 a.m., and also online. For more in-studio video and highlights of Baldi's interview with host Russ Borris, head to The Alternate Side.