Take Five with The Alternate Side: Bombay Bicycle Club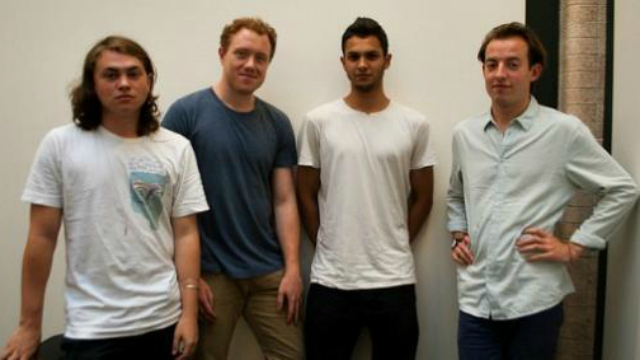 Bombay Bicycle Club had a big day on Sunday, opening for Blur, New Order and The Specials in London's Hyde Park, a concert that marked the end of the 2012 London Olympics, concurrent with the Closing Ceremony.
The young, charismatic British quartet — singer, songwriter and guitarist Jack Steadman, guitarist Jamie MacColl, bassist Ed Nash and drummer Suren de Saram — just wrapped a swing through the States in support of 2011's gorgeous A Different Kind of Fix and they'll head to the Reading and Leeds festivals in the UK later this month. However, they just can't keep away from the States for too long; Bombay Bicycle Club launch another North American trek this October with support from Vacationer.
In addition, train aficionado Steadman will be a part of Damon Albarn's Africa Express tour in the UK, kicking off early next month and featuring Amadou & Mariam, Corinne Bailey, Rae, Baaba Maal, Cate Le Bon, Elvis Costello, Nick Zinner of the Yeah Yeah Yeahs, Rokia Traoré, Fatoumata Diawara and many more.
Despite getting slightly lost on their way to the Bronx, Bombay Bicycle Club made it to The Alternate Side's Studio A for a brilliant session two weeks ago. Read highlights of the band's interview and watch videos of their four-song set at The Alternate Side (the lineup included touring members Amber Wilson on vocals and multi-instrumentalist Louis Bhose). Listen to the session when it airs on TAS on 91.5 WNYE this Friday, August 17 at 11 a.m. EDT, also streaming on the TAS site: