Steve Rosenthal: Five Essential David Bowie Albums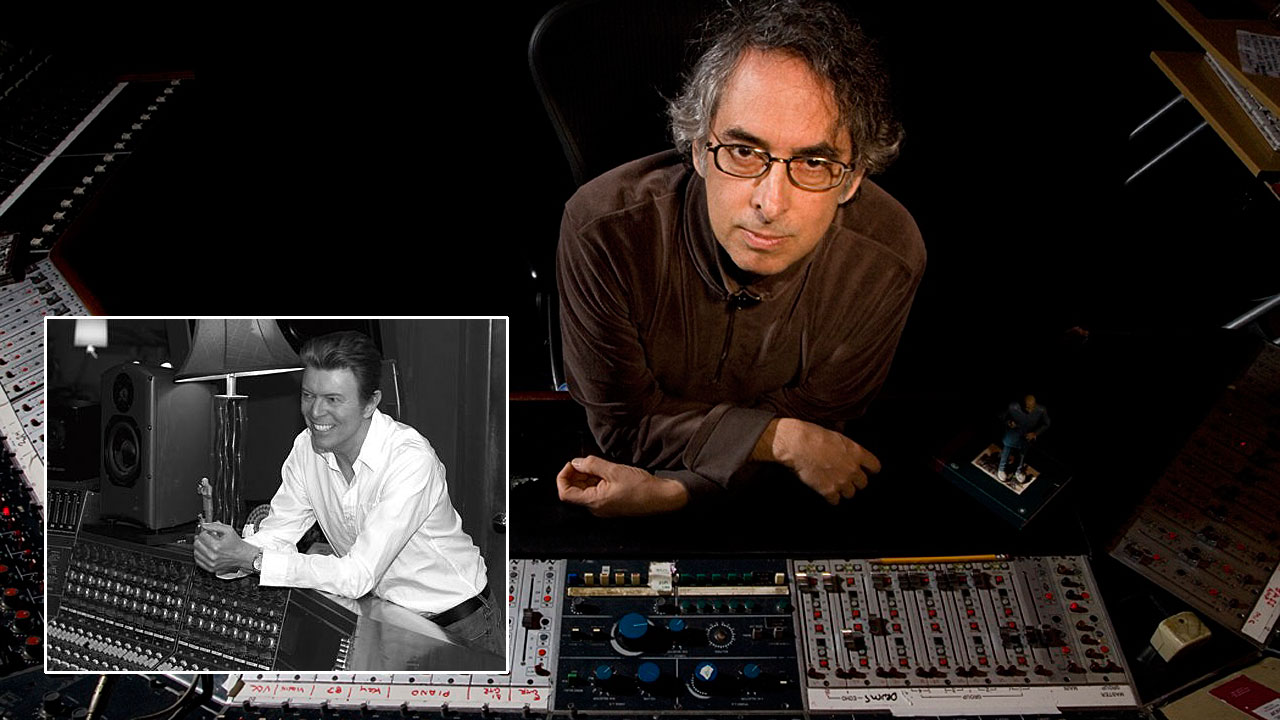 In 1988, producer, engineer and archivist Steve Rosenthal opened Soho's The Magic Shop recording studio on Crosby Street, a New York treasure that became a haven and home for bands and artists like the Rolling Stones, Arcade Fire, Coldplay, Norah Jones, Lou Reed, and, of course, David Bowie. Bowie, who lived nearby, secretly recorded his two final albums, The Next Day and Blackstar, at the Magic Shop. Sadly, like too many revered local businesses, the Magic Shop fell prey to New York's skyrocketing rents and relentless gentrification and, despite the best efforts of Dave Grohl who tried to help Rosenthal buy the space, the Magic Shop closed on March 16, 2016.
In a wistful, elegiac parallel, one of the last albums recorded at the Magic Shop was also David Bowie's final album, Blackstar (the band Alyeska had the sad honor of being the last band to record at the studio this winter). We asked Steve, who has been going through the harrowing process of packing up his beloved studio, if he could tell us about his Five Essential David Bowie Albums, the records and songs that have meant the most to him over the years.
Steve Rosenthal: Five Essential David Bowie Albums
If it's okay with all of you I'm going to go backwards in time. It was our pleasure and honor to have David Bowie come and make his last two records at the Magic Shop. His last CD, Blackstar, was recorded during January, February and March of 2015.
Along with producer Tony Visconti and engineers Kevin Killen and Kabir Hermon, David sculpted an amazing farewell to all of his fans. Facing his own death he showed us all the way to say goodbye. My favorite track is the last song on the record: the beautiful "I Can't Give Everything Away."
In May 2011, we received a mysterious call from Tony Visconti about the possibility of a secret session at the Magic Shop. We had no idea who was coming, but we all hoped it would be David. Finally, his touring band showed up to start setting up, and later in the day he arrived. We all signed non-disclosure agreements to keep the secret and we did so, for almost two years. I found out about the release of The Next Day the same way you did: my wife saw the link on Facebook. My favorite track from The Next Day is the tale of the twisted murdering teenager Valentine and "Valentines Day."
Skipping his super pop years, my next pick Is the strange and wonderful Scary Monsters (and Super Creeps) from 1980. Chock full of unique sounds and represented by videos that still are ahead of their time, my pick is "Ashes to Ashes." The return of our old friend Major Tom highlights this track. The percolating synths and otherworldly sounds paint an unforgettable mix.
After David passed away, I went back and listened through his catalog of records. Young Americans, my No. 4 album, completely blew me away. I had not listened to it for many years, but now I can't stop listening to its funky blend of 1970s soul and rock. We all know "Fame" and the title track, "Young Americans," but my new fave is this smooth Philly soul track, "Right".
Considering how many great albums David Bowie created during his career, it's been hard for me to narrow it down to five. However, my last pick is Hunky Dory, his fourth album, recorded in mid-1971. This was the record that first grabbed me by my college ears and has continued to do so. My favorite from the album is "Oh! You Pretty Things." Here David is androgynous and spacey to the max!
See you around the bend,
Steve Rosenthal