Stephen Sanchez: The Bitter End 2023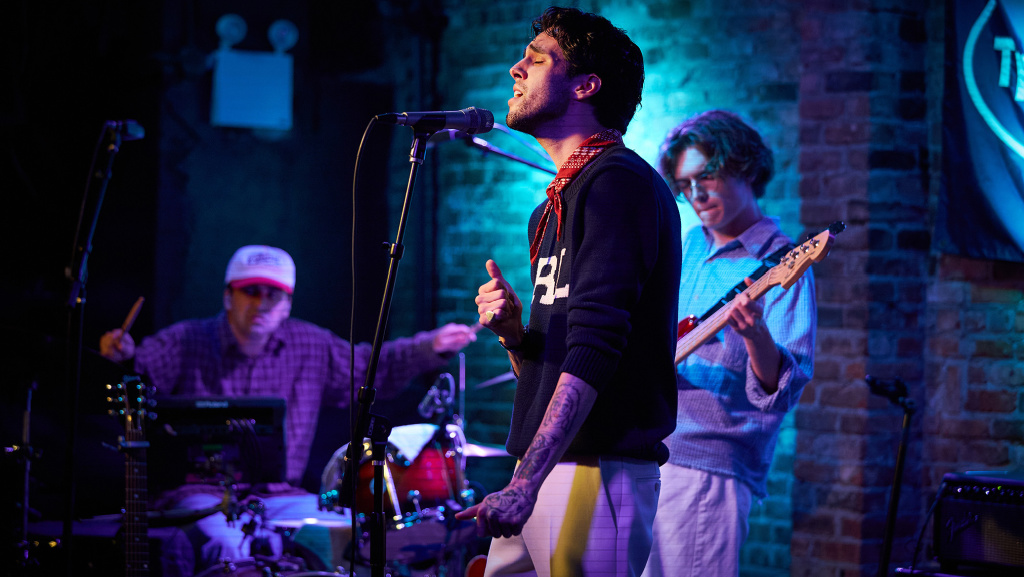 It was perfect to be at The Bitter End, the oldest existing rock club in New York City, to bring you a live performance and interview with one of FUV's favorite new artists, Stephen Sanchez, who has finally released his debut album, Angel Face.
The crowd of Marquee Members were charmed by the sweet sounds and storytelling of Stephen and his band. It's accurate to describe Sanchez as an "old soul" at the age of 20, because he does take inspiration from older artists. He's talked about how Elvis Presley taught him how to move, Roy Orbison taught him how to sing, and The Platters taught him how to write about love.
In this set, the New York-based Sanchez lovingly integrates these influences into his own unique and timeless sound. He spoke about the making of Angel Face, a concept album, with songwriting friends like Icelandic chanteuse Laufey and Lord Huron's Ben Schneider, who Sanchez describes as one of his musical heroes.
Set List:
Only Girl
Evangeline
Doesn't Do Me Any Good
No One Knows
Something About Her
Until I Found You
[Recorded: 9/18/23; Engineered by Jim O'Hara; produced by Meghan Offtermatt]