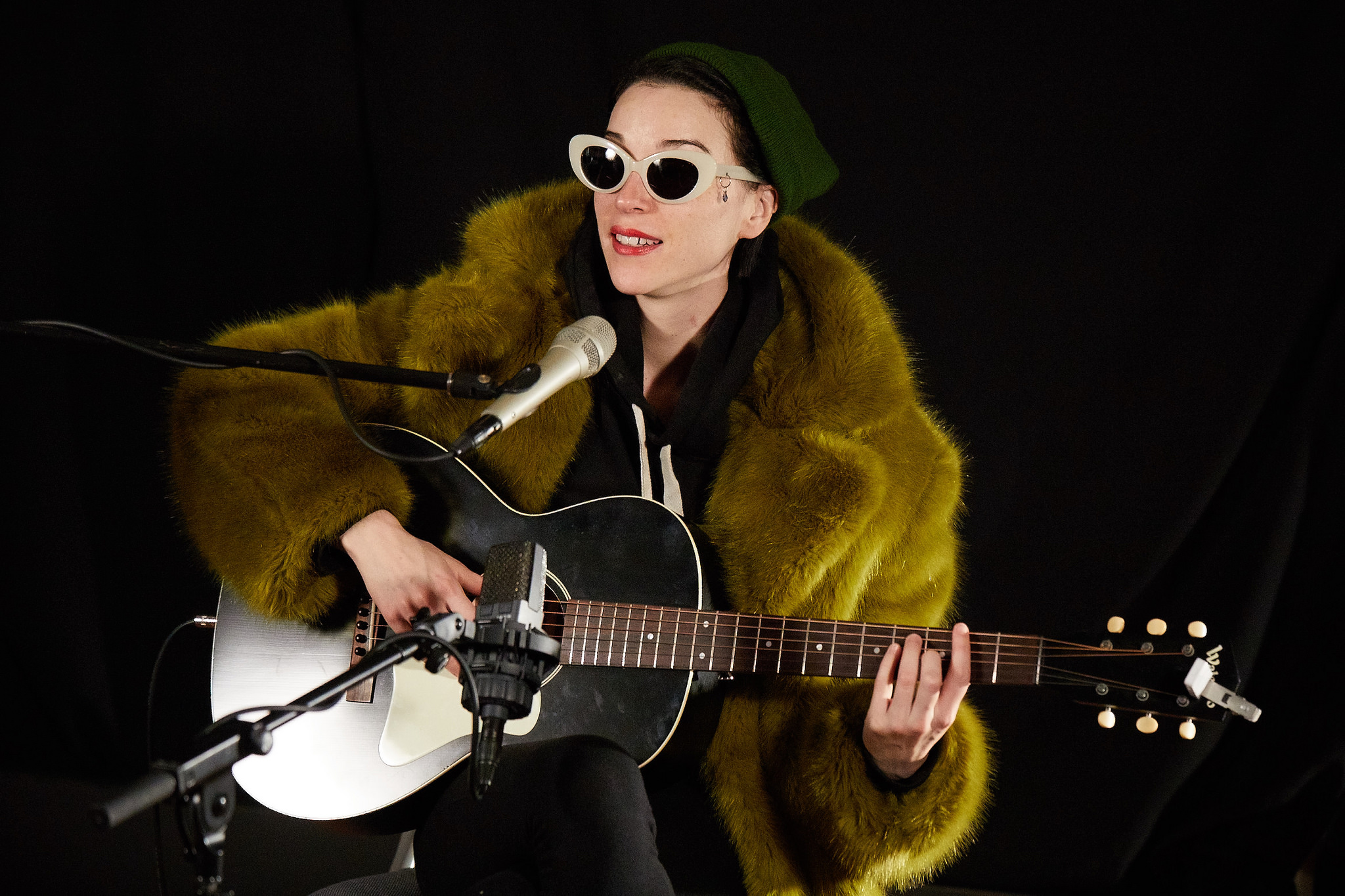 To put it simply, Annie Clark is an incomparable artist. As St. Vincent, Clark has forged an incredible path of musical and artistic creativity, and that continues with her latest release, Masseduction.
Again, she challenges herself and her audience with an amazing collection of new songs dealing with life, love, excess, and more. I was thrilled to sit down with St. Vincent in her first visit to WFUV as we talked about many topics ranging from a song's genesis from the initial melody to recording in the studio, her signature guitar and its creation, her feelings on arena rock from the late '70s and '80s, and lots more.
Watch beautiful solo acoustic live versions of "New York," "Los Ageless," and "Slow Disco," too.
[recorded: 12/5/17]