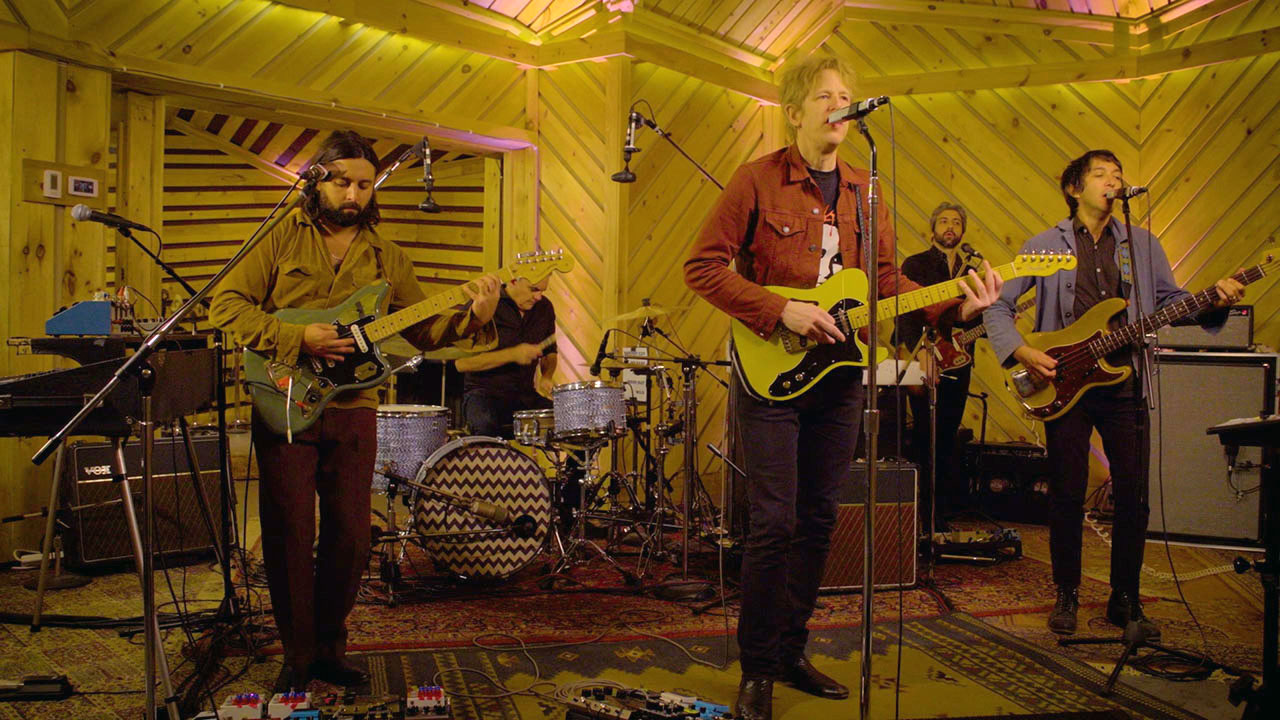 [Spoon are headlining Holiday Cheer for FUV at the Beacon Theatre on December 6 with a lineup that also includes Lucius, Christone "Kingfish" Ingram and Say She She. After a 30-year career, Spoon have also been nominated for their first Grammy in the Best Rock Album for Lucifer on the Sofa. The Grammys will be handed out on February 5, 2023.]
One of our favorite bands — Spoon — is back with a new record! Lucifer on the Sofa is the band's 10th full-length album, and to me, it's their best yet.
After mixing in electronic sounds on 2017's Hot Thoughts, this one gets right to the rock. But is it the purest rock 'n' roll album they've ever made? I had a chance to talk with frontman Britt Daniel about that question, his love of radio, and what went into making the album. Aside from humbly describing himself as "just the singer," he says he was listening to a lot of ZZ Top at the time, and was also getting inspiration from the band's hometown live music scene in Austin, Texas.
For this album, the guys wanted to make songs that felt good to play live from the start, and it sure felt good to have Spoon play live for FUV too. Check out video of them performing my current favorite jam, "Wild," and a well-worn (and fitted) Spoon classic.
Also be sure to listen to the whole FUV Live interview — including a performance of another new song, "The Hardest Cut" — available in the player above.
[Recorded: 1/27/22]