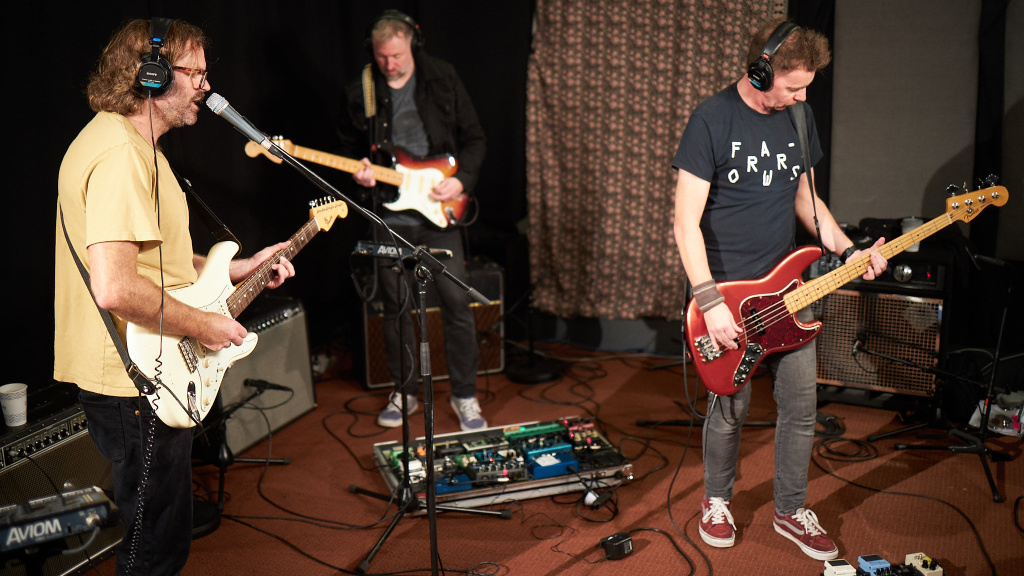 For the Slowdive faithful, the group's resurrection in 2014 was a happy occasion, followed in 2017 by their first album in 22 years, a self-titled celebration of one of Britain's greatest bands. Slowdive are often described as pioneers of shoegaze, but they are far more than that, sculpting an evocative emotional chiaroscuro in their songs.
In 2023, Slowdive returned with a remarkable fifth album, Everything is Alive. It is tender and tempestuous, a beautiful testament to the ever-evolving vision of Neil Halstead, Rachel Goswell, Simon Scott, Nick Chaplin, and Christian Savill.
And since Slowdive's five members have much to say about their incredible journey, I spoke to all of them together, which was a wonderful insight on their own friendship and creative bond. They spoke of the evolution of this new album and their overall process, spanning more than thirty years, which hasn't changed much (although they do acknowledge that nice hotels instead of sleeping in vans is a definite plus). Nick spoke of their deep appreciation for their loyal fans and the affection evident on their sold-out tours. All five were also honest about their own challenges over the years, especially Rachel and Simon, who lost their parents in 2020.
It was a genuine thrill to finally welcome this legendary band to Studio A, discussing the alchemy behind their dreamscapes and playing three songs: "Kisses" and "Shanty" from Everything is Alive and "Sugar for the Pill" from Slowdive.
[Recorded 9/27/23. Engineered by Jim O'Hara, Erin Merriman and Zack Tomassi; produced by Meghan Offtermatt]