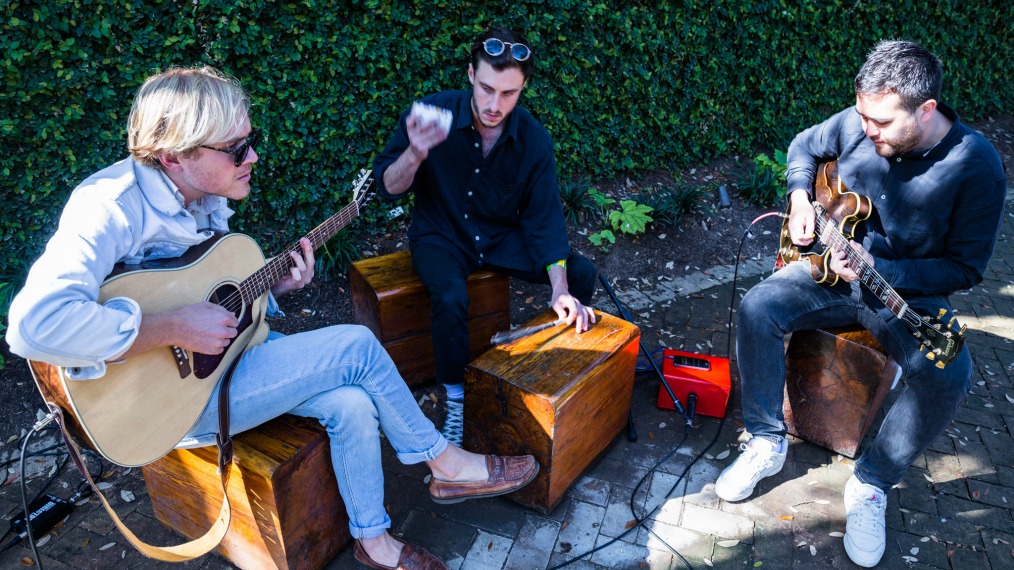 Melbourne's Simon Okley goes by the alias Slow Dancer, a snippet of lyric from his 2014 debut, Surrender. But we wouldn't be surprised if he'd adopted the name from a dusty Boz Scaggs album: His music has a similar dreamy quality, with smooth vocals over a subtle groove.
The 31-year-old, who releases his follow-up, In A Mood, this year, took to music as a young kid in the rugged Western Australian coastal town of Perth, and moved to the Melbourne music scene in 2013. Okley says he brought the landscape with him, along with a love for the California radio sound of the 1960s and '70s.
This is old-school, baby-making stuff. "Don't Believe" knocked us out on first listen. Expect this new crop of lush love songs to reach beyond the public radio stations embracing it now.
Okley headed into Austin fresh off an Australian tour with Margaret Glaspy, which should have been an interesting lesson on newly-cresting fame. Locals take note: One of his two U.S. stops after SXSW is in New York at Rockwood Music Hall on March 23.
We were very glad to catch up to Okley (and his vibe) at SXSW as he played Slow Dancer's "Don't Believe" for FUV at Hotel San Jose in Austin. It solidified the buzz and confirmed that he is indeed an artist to watch.