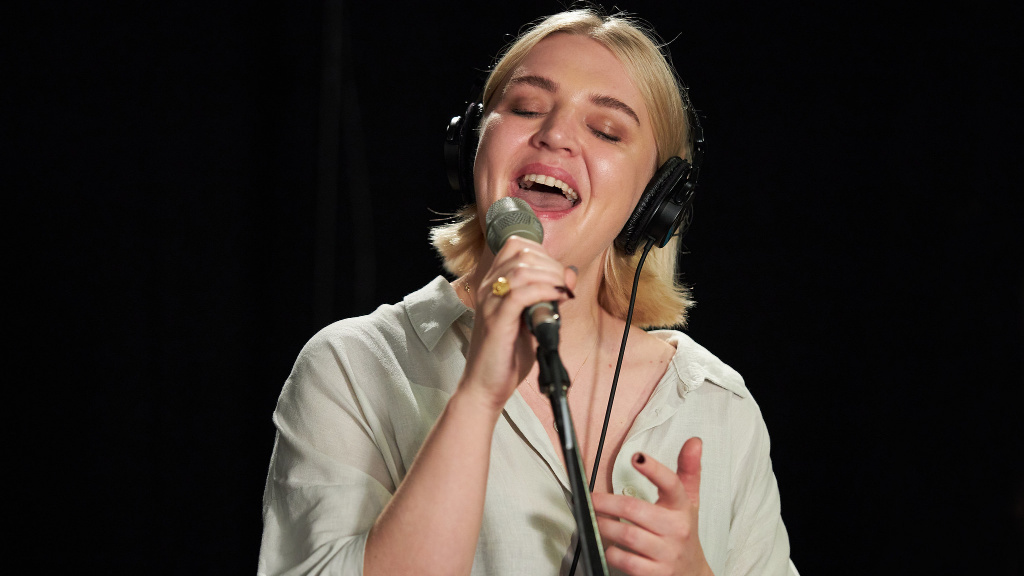 The songs of Rebecca Lucy Taylor, who records as Self Esteem, are galvanizing and frank, brushed with witty barbs and wistful admissions. Over the past two years, she's also become one of Britain's most unique recording artists, thanks to her second solo album, 2021's Prioritise Pleasure, which emerged from the haze of the pandemic to become one of the most inspiring pop albums of this new decade. Not only was Prioritise Pleasure heralded by the Guardian as the best release of that year, but the album garnered Taylor her first Mercury Prize and Brit Award nominations.
It's a pop and dance masterpiece, layered with luminous vocal arrangements that eloquently edge toward gospel. No topic is taboo: Taylor's searing, confessional lyrics—elevated to the stratosphere by her gorgeous voice—address misogyny, sexual politics, the confining hellscape of patriarchal tropes, and liberty from those constraints. Plus, the absolute pleasure of having fun.
For over a decade, Taylor recorded as one half of the British duo Slow Club; they visited FUV back in 2014. The band's breakup in 2017 became her salvation. She released her solo debut, Compliments Please, in 2019, but her breakthrough came via an early single on Prioritise Pleasure, "I Do This All the Time," a masterful spoken-word mantra of survival and agency.
Most recently, Taylor composed the music for the Olivier-winning West End (and now Broadway) play Prima Facie, starring Jodie Comer and running until July 2. (Songs from Prioritise Pleasure are also played before the show). In addition to festival dates this summer, Taylor will support Blur on one of their two sold-out Wembley Stadium shows in London this July.
Following her Music Hall at Williamsburg show in April, Taylor returned to Studio A to chat about her remarkable couple of years since releasing Prioritise Pleasure. For her live set, she kept it bare bones, playing electric guitar and backed vocally by three of her bandmates—Sophie Galpin, Marged Siôn and  Levi Heaton—for a trio of more contemplative songs: "John Elton," "I Do This All The Time," and "Just Kids."
Listen to the session in the player above, check out videos below and find more photos of Rebecca and her band via FUV's Flickr.
[Recorded: 4/13/23; Engineered by Jim O'Hara and produced by Kara Manning]
Flickr Gallery