Savoir Adore at CMJ - Live Concert - 2012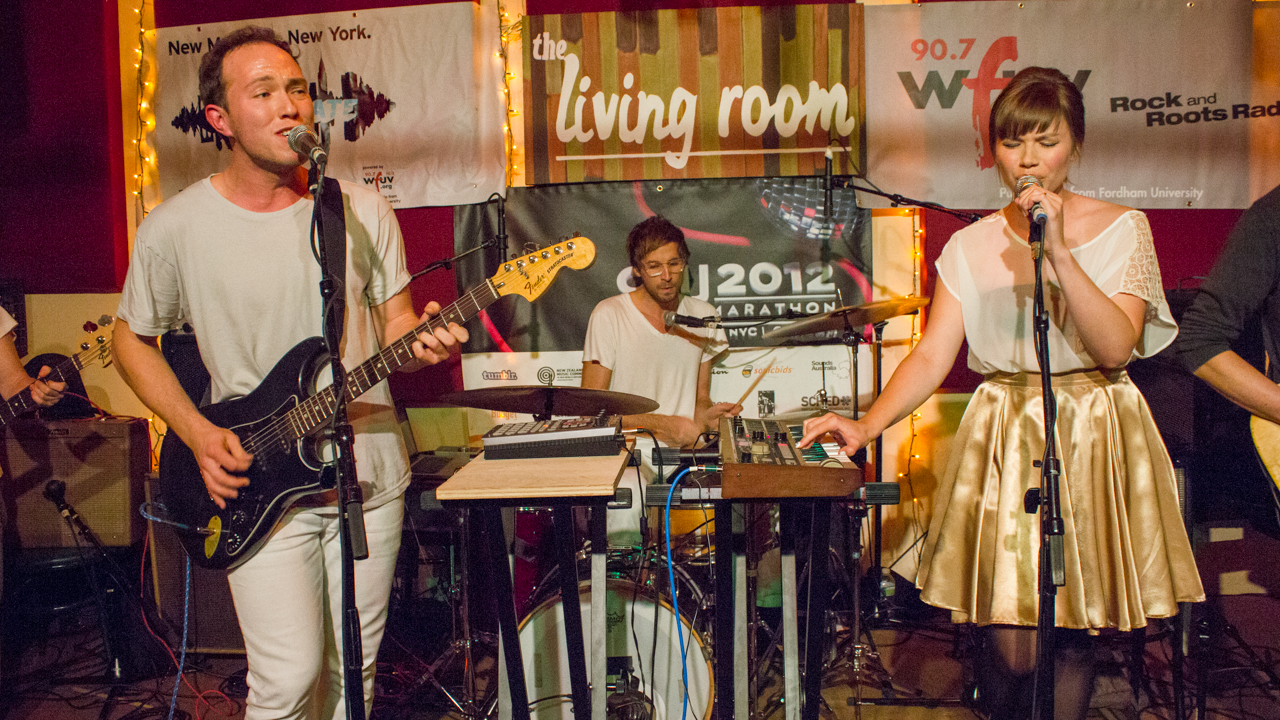 Brooklyn's Savoir Adore, a synth-pop quintet led by best friends Paul Hammer and Deidre Muro, self-released its sophomore album, Our Nature, the same day as WFUV and The Alternate Side's first CMJ showcase on October 16 — a perfect confluence of celebratory events.
The band, guided by Hammer and Muro's sweet vocal interplay and knack for luminous, lush arrangements, got the Living Room crowd dancing — or swaying exuberantly —  with buoyant tracks like "Dreamers" and the current single "Regalia," a vivacious gem that unabashedly embraces a Spice Girls-meets-Bananarama insouciance, but with Brooklyn-brash indie cool. 
In a moment of genuine adorableness, Savoir Adore even showed off some enthusiastic arm choreography for "Loveliest Creature," the song that inspired much of girl-meets-monster love story that serves as Our Nature's overarching romantic concept. Savoir Adore are touring the States this fall; Our Nature drops in the UK/EU on October 22. For more on the band, head to Savoir Adore's website.
See complete coverage of our 2012 CMJ Music Marathon showcase, supported by TuneIn. Listen to the world.
[recorded: 10/16/12]
Flickr Gallery