Saint Etienne's Sarah Cracknell: Five Essential Albums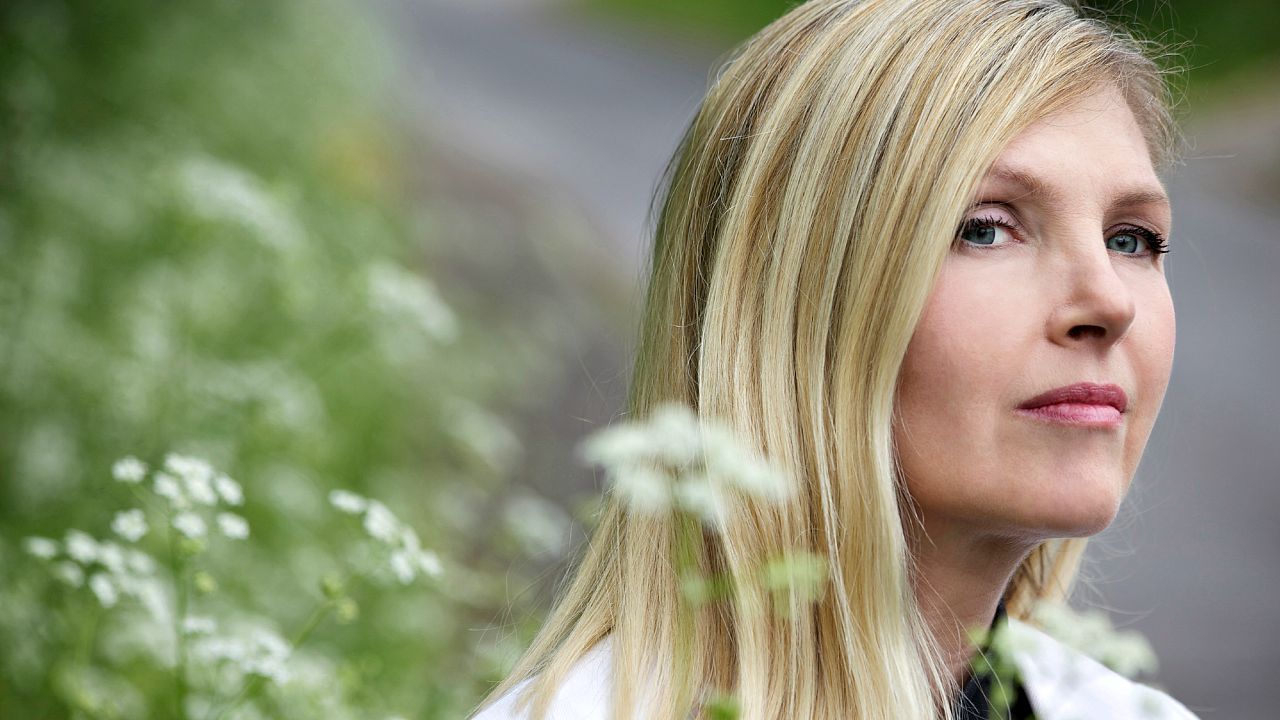 It's been nearly 20 years since Sarah Cracknell released her first solo album, 1997's Lipslide, but this summer the Saint Etienne chanteuse finally released a second collection of agile, contemplative pop songs, Red Kite. Recorded in pastoral Oxfordshire, not far from her home, Cracknell's temporary separation from Saint Etienne bandmates Bob Stanley and Pete Wiggs also gave her a chance to return to more acoustic-leaning, reflective folk rock, unfurled with warmth and depth.
Despite the rueful nature of Cracknell's lyrical temperament on Red Kite, there's plenty of effervescence and exuberance too; her duet with Manic Street Preachers' Nicky Wire on "Nothing Left To Talk About" sparkles beyond its snarl (check out the video below) and "Hearts Are for Breaking" is another deceptively shiny pop gem. "On The Swings," a dreamy perambulation, rightly should have existed fifty years ago, so that French film director Claude Lelouch could have used it in one of his bittersweet romances of the Sixties.
Throughout her 25-year career with Saint Etienne and as a solo artist, Cracknell's many influences have always been steadfast guides and reminders of her childhood. Happily, she recently told WFUV of some of her favorites in our ongoing series, Five Essential Albums:
Sarah Cracknell: Five Essential Albums
Laura Nyro and Labelle, Gonna Take A Miracle
I love Laura Nyro and when she teamed up with Labelle for this 1971 record, it was a match made in heaven; the combination of voices is genius. The opening song "I met Him On A Sunday" is my particular favourite and highlights their individual voices perfectly. I am in awe and I only wish is that I'd had a chance to see her live before she sadly died, too young, in 1997.
The Flaming Lips, The Soft Bulletin
This came out in 1999 when I was living alone in a flat in West London and it was one of those records that I played over and over again; it was addictive to me. The melodies are very melancholic and this is my favourite emotion in songs. The lyrics are pretty hard hitting too. I also love the distorted drums! "Race For The Prize" is the stand out song.
Tyrannosaurus Rex (T. Rex), Prophets, Seers & Sages: The Angels of the Ages
This probably isn't essential for everyone but it was for me: it's the first album that really touched me when I was very young, maybe 5 or 6. I was lucky that my Mum and Dad were into music and had good taste so there was tons of vinyl to choose from. This album probably caught my interest because it's really basic and quite childlike; it's also mystical. It's amazing what you can do with an acoustic guitar, lovely harmonies, and some frantic bongo playing!
Felt, The Splendour of Fear
I have loved Felt more than any other band ever, I reckon. I used to cram as many friends as I could in to my Citroën 2CV (my first car at 17, a hand-me-down from my parents) and head off around the country to see them live. They sounded like something I'd never heard before—both pastoral and urban in equal measure. I also loved the cinematic style of the lyrics and have always written like that myself. Felt also introduced me to Cherry Red, which is now my label, a full circle!
Pet Sounds, The Beach Boys
I'm sure it's fairly obvious to everyone that this is an essential album, but I couldn't leave it out because It has influenced me in so many ways both with Saint Etienne and in my solo work. The melodies are really strong but more than anything it's the production that just blows me away: loads of strange and interesting sounds. I went to see Brian Wilson at the Southbank. They played the whole of Pet Sounds and when it came to "God Only Knows," I had a bit of a cry. I wasn't the only one!