Rhiannon Giddens: Racket 2023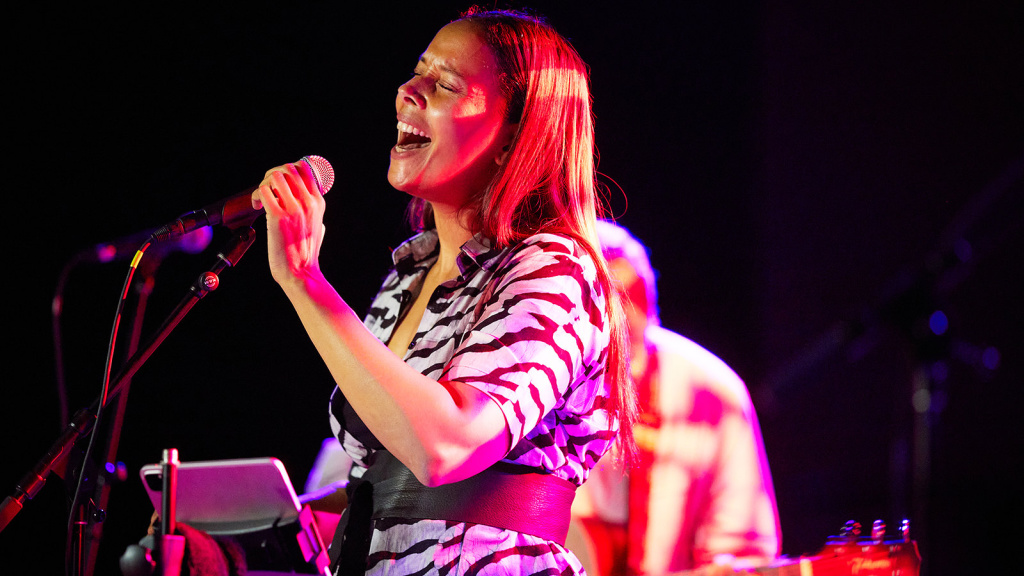 Rhiannon Giddens is not just a highly accomplished artist, but a musical genius. The two-time Grammy winner has received a MacArthur Fellowship (class of 2017) and a 2023 Pulitzer Prize in recognition of her visionary ideas. 
Giddens, who is also the artistic director of the Silkroad Ensemble, doesn't do genres, she just does songs, and they come out in various forms, whether that's country, gospel, jazz, blues or folk rock. If you're into labels, perhaps the most accurate description of her sound is Americana, since her music aims to uncover and explore the diversity behind American culture.
Over the years, Giddens has presented the American story — and in particular, the Black experience — via ballet, opera, books, film, podcasts, and her own albums. 
Her latest record, her third solo release, is You're the One and it brought a room full of FUV Marquee Members together at Racket NYC in Manhattan.
It's a big, bold, bright collection of original songs that fill up every corner of your heart and mind. Enjoy Rhiannon's performance and our conversation on demand in the player.
Set List:
Too Little Too Late
You're The One
Wrong Kind of Right
Another Wasted Life
Louisiana Man
If You Don't Know
Hen in the Foxhouse
Who Are You Dreaming Of?
Yet to Be
[Recorded: 8/14/23; Engineered by Jim O'Hara, produced by Meghan Offtermatt]