Review: Beck at Forest Hills Stadium 2019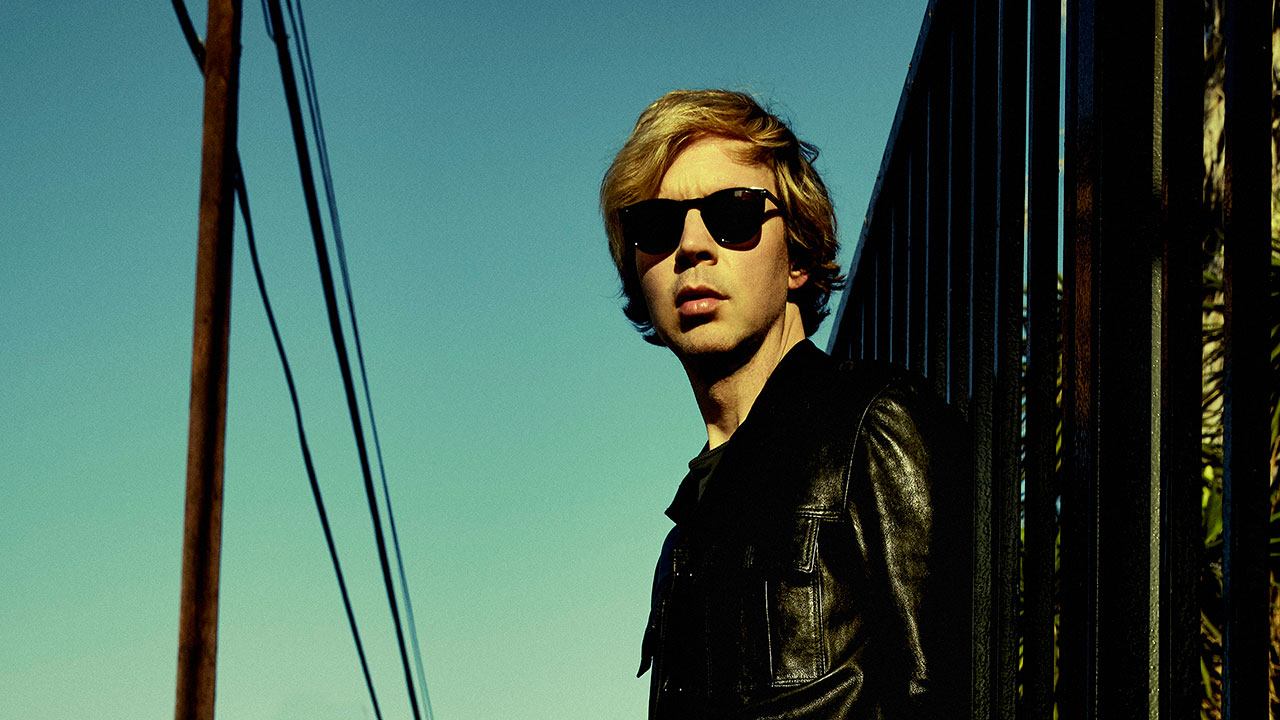 Beck's set at Forest Hills Stadium on Saturday night, August 17, was definitely very special. As the finale to a co-headlining show of Beck, Spoon, and Cage the Elephant, joined by opener Sunflower Bean, and broadcast live on FUV from the WFUV Clubhouse, he brought a very special night to a close with a fantastic performance.
For starters, Beck made every Gen Xer in the crowd very happy (and I count myself and my FUV Live co-host Eric Holland in that group) by opening with "Loser." In a time of chimpanzees, apparently we were all monkeys who sang our hearts out to one of our favorite Beck songs, the moment he launched into that 26-year old single.
But a funny thing about what you think might be your "favorite" Beck song. It turns out, there are a lot of them! His entire setlist was almost like a greatest hits album. He churned out a heavy rock version of "Devil's Haircut," and launched into a raucous harmonica jam with "One Foot In The Grave." He "turned it up" and made everyone at Forest Hills scream with a solid version of "Mixed Bizness" and he truly delighted everyone (especially me) with a great (and sentimental) solo take on electric guitar of "Debra." Before he played "Debra," found on 1999's Midnite Vultures, Beck explained that on this beautiful night he was reminiscing about a girl he met a long time ago, in the summertime. And during this romantic interlude, he even asked all the guys in the audience to sing along and serenade the lovely ladies who drive them crazy.
Beck is also known for his forlorn and introspective side, and his fans love him for that as well, so it was nice to hear a couple of his slower songs too, like "Lost Cause" and "Everybody's Gotta Learn Sometime," the latter which he dedicated to his son, Cosimo.
Mostly though, it was a very high energy and upbeat show with lots of cool imagery and funky dance moves from the stage. To say that the show was a good time would be an understatement. To say that he did a quick cover of Chic's "Good Times" would be an accurate statement. There were also some collaborations with his fellow co-headliners to end the night: Britt Daniel of Spoon joined Beck on a cover of Elvis Costello's "Pump It Up" and Matt Shultz of Cage the Elephant joined Beck on their duet, "Night Running," found on Cage's Social Cues, as well as Beck's own epic closer, "Where It's At."
It's clear that Beck really enjoys connecting with other musicians and that they love playing with him too. The camaraderie between all of the artists on stage was clear, as was the appreciation that Beck has for New York and Forest Hills, Queens, telling the crowd that it was the first neighborhood that embraced his family into this country. He said he felt a strong connection to the area and even speculated whether he should move back. Obviously he's welcome. Not sure if Los Angeles will let him go that easily, but we can always hope.
Setlist:
Loser
Up All Night
Girl
Que Onda Guero
Mixed Bizness
Debra
WOW
Saw Lightning
Dreams
Devil's Haircut
Go It Alone
Lost Cause
Everybody's Gotta Learn Sometime
New Pollution
Dear Life
E-Pro
Encore:
Where It's At (with band intros/Chic's Good Times)
One Foot in the Grave
Pump It Up (Elvis Costello cover with Britt Daniel of Spoon)
Night Running (with Matt Shultz of Cage the Elephant)
Where It's At (reprise; with Matt Shultz of Cage the Elephant)
[Recorded: 8/17/19]