Ray LaMontagne: BRIC Celebrate Brooklyn! Festival 2016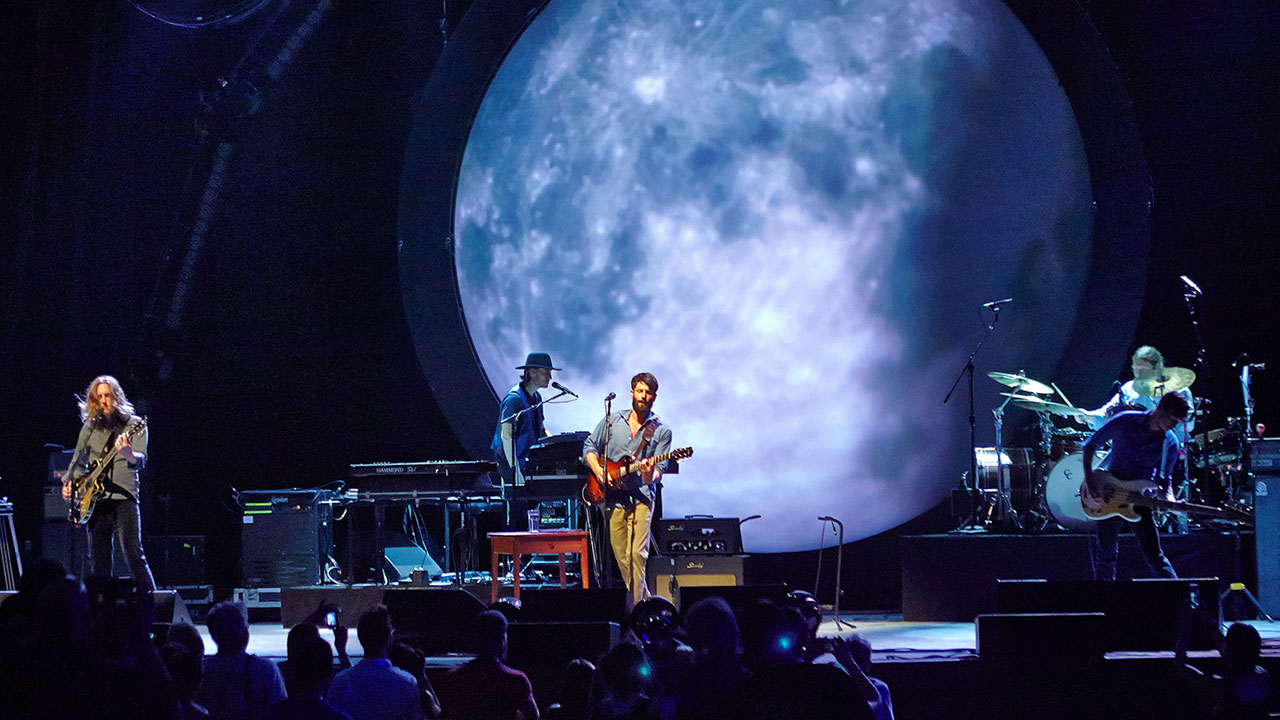 After an opening night performance by Sharon Jones & The Dap-Kings, FUV's live broadcasts from the BRIC Celebrate Brooklyn! Festival continued on June 22 with Ray LaMontagne.
After releasing his expansive new album, Ouroboros, Ray found a way to translate its expansive sound on tour. The album was co-produced by Jim James, and his My Morning Jacket bandmates—Tom Blankenship, Patrick Hallahan, Bo Koster and Carl Broemel—now back Ray on tour. Add an opening solo acoustic set, an onstage backdrop of a glowing, full moon, the beautiful summer night, and this show was nothing short of magic—both at Prospect Park and on the radio.
Setlist
(Solo Acoustic)
Burn
Jolene
Like Rock & Roll and Radio
New York City's Killing Me
Empty
Trouble
(Full Band)
Homecoming
Hey, No Pressure
The Changing Man
While It Still Beats
In My Own Way
Another Day
A Murmuration of Starlings
Wouldn't It Make a Lovely Photograph
Lavender
Supernova
Smashing
Be Here Now/Gossip in the Grain
Airwaves
She's the One
(Encore)
Julia
All the Wild Horses
[The audio archive of this show is no longer available.]