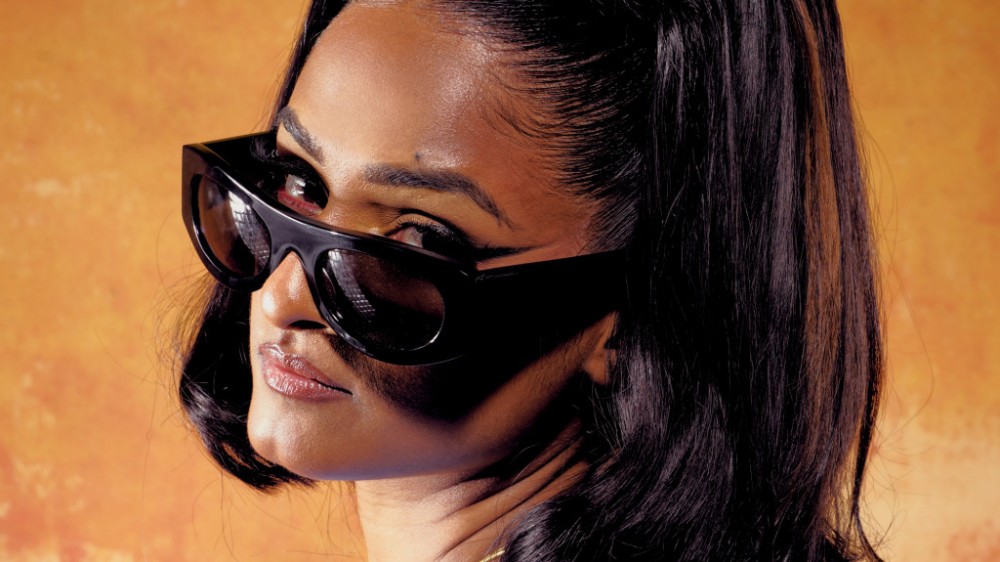 Swiss-born, Zurich-based Priya Ragu's adventurous and exhilarating 2021 debut mixtape, damnshestamil, heralded a fresh new voice via a colorful kaleidoscope of songs that celebrated the musician's Tamil heritage, from "Kamali" to "Chicken Lemon Rice."
Ragu, who was shortlisted for the BBC Sound of 2022 following damnshestamil, held a day job well into her 30s before risking everything, quitting that gig, and pursuing her dreams. In mid-August, not only did Priya drop a new single, "Vacation," but she announced the October 20 release of her debut album, Santhosam, which means "happiness" in Tamil.
Back in July. I met up with Priya in London at Warner Brothers UK and although we couldn't yet have an on-the-record chat about her then-unannounced debut album, we covered a lot of ground, including her self-defined "raguwavy" blend of R&B, hip hop, soul, pop, Tamil and South Indian music, and "Kollywood" grooves, and her work with both Jungle and her brother, the producer Japhna Gold.
Ragu's story is an uplifting one of perseverance and overcoming obstacles — and she's an artist you'll be hearing more about in the year ahead. Listen to the conversation in the player above.