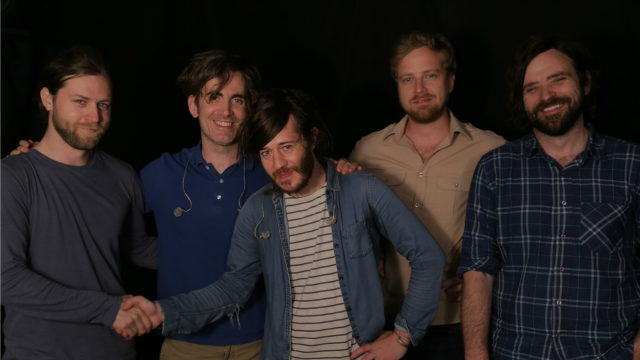 In the midst of major life changes—shedding two band members, moving from Oklahoma to Oregon, and getting married—Other Lives singer, songwriter and guitarist Jesse Tabish wrote 60 songs for the band's third album, Rituals. 
Eventually 14 of those tracks landed on Rituals, a masterful and sweeping collection of orchestral-infused songs and compositions that Tabish wrote and recorded over 18 months with longtime bandmates Jonathan Mooney and Josh Onstott. Tabish humbly describes Other Lives as "just some Oklahoma kids that really like Stravinsky," but the band is a direct result of being raised on a serious blend of classical music and classic rock. Tabish has been writing since he was just nine years old.
As we hear in our visit with Other Lives in Studio A, the band has made important and necessary strides forward. They've found the delicate balance of space and sound via rigorous work and opening up. The inner drive to stretch creatively, to challenge themselves, and search towards self-improvement has resulted in the most ambitious Other Lives album yet, as the group proves with their stunning live performance here.
[recorded: 5/28/15]