One on One: Matt Murphy on the G League's growth and calling games with the 76ers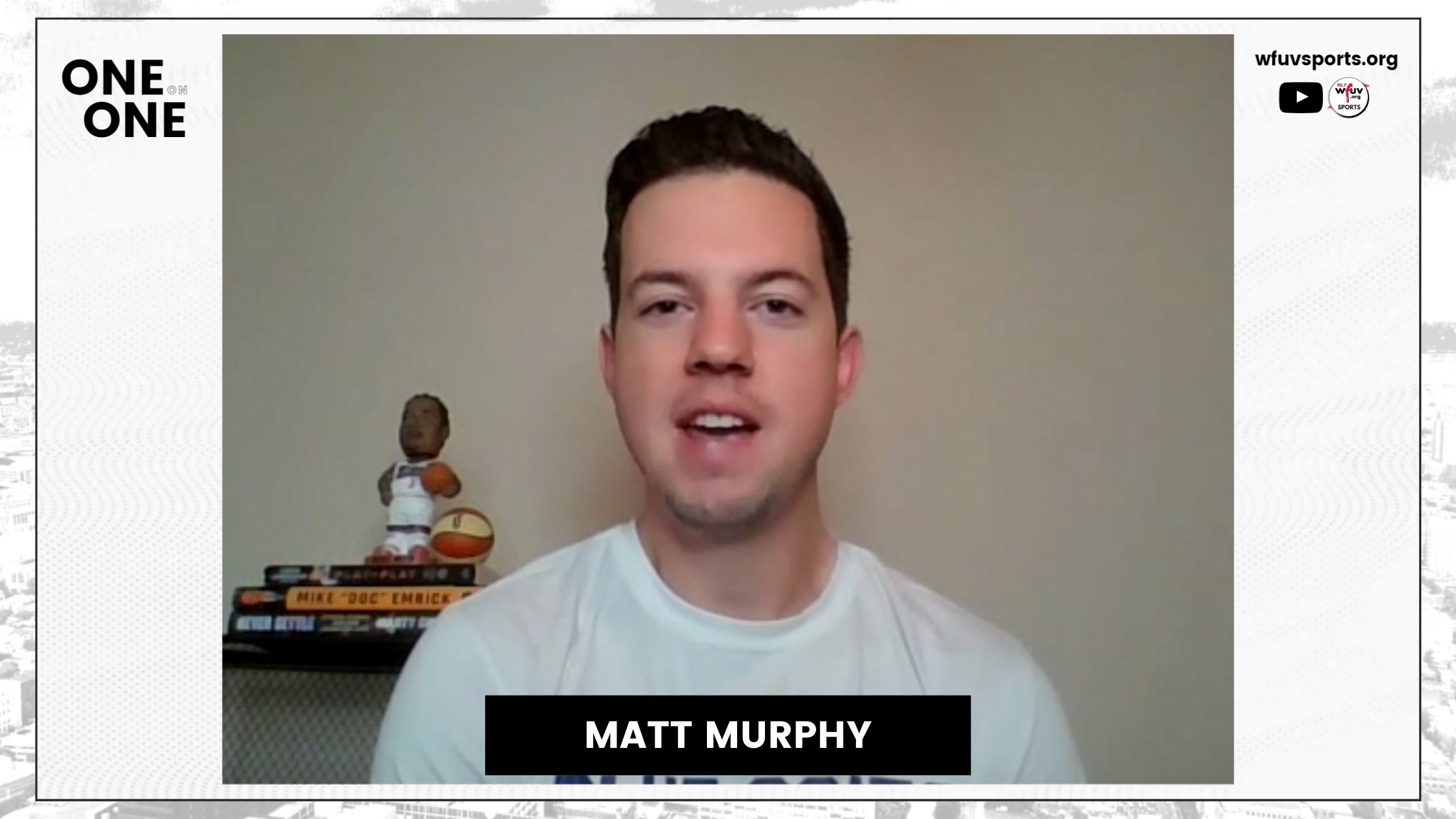 Play-by-play broadcaster for the Delaware Blue Coats and Alvernia Football, Philadelphia 76ers digital content coordinator and WFUV alum Matt Murphy joins Michael Calamari and Lou Orlando on One on One. He discusses his big break calling games on the 76ers radio network and his thoughts on the team's odds in a loaded Eastern Conference along with what he has seen from his time in the G League and some of his favorite Fordham memories.
Watch the full interview on YouTube.
Subscribe to WFUV Sports' "One on One" Podcast: Spotify | Amazon Music | Apple Podcasts | Stitcher | TuneIn