Okkervil River: Rockwood Music Hall 2016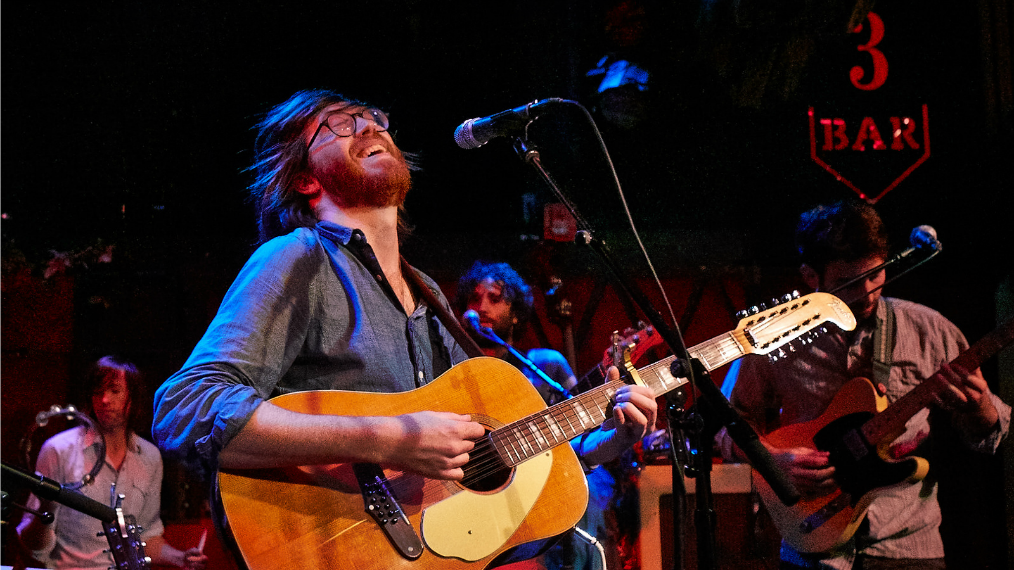 The latest album from Okkervil River called Away represents a significant change for Will Sheff. It's a change in how he wrote, a change in personnel, and in many ways, a change in philosophy.
The results are simply brilliant, and I was thrilled to host an exclusive show with the band at Rockwood Music Hall for WFUV members. The new songs sounded incredible, but it was also inspiring to see Will's energy when performing some reworked old favorites. New life was breathed into those songs and with that a new vision was clear. Take a listen to Okkervil River 2.0!
Setlist
Our Life Is Not A Movie Or Maybe
The Industry
Plus Ones
Call Yourself Renee
Comes Indiana Through the Smoke
Judey On A Street
Mary On A Wave
Okkervil River R.I.P.
Unless It's Kicks
For Real
[recorded: 9/13/16]