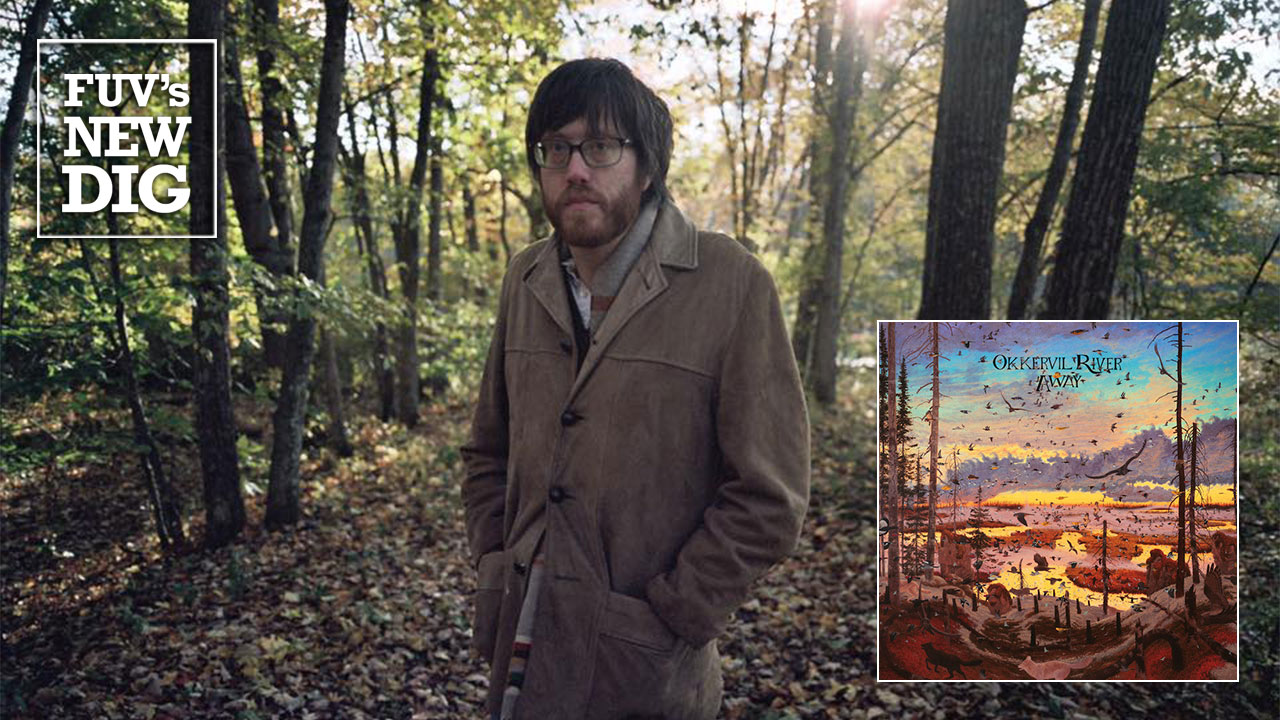 Away
Okkervil River
ATO
The Austin, Texas-born band Okkervil River has more or less morphed into a solo project, fronted by singer and songwriter Will Sheff. Okkervil River's eighth album, Away, the followup to 2013's The Silver Gymnasium, is a personal exercise for Sheff, coping with loss and isolation while searching for a new course in life.
Over the past few years, Sheff has had to cope with the death of his beloved grandfather, T. Holmes "Bud" Moore, and the professional departure of members of Okkervil River. During this difficult time, he retreated to the Catskills to regain his focus on repairing his life and write songs.
Sheff immersed himself in music as much as he could during this time. As his songs were swiftly coming together, he was unsure of what would become of this new material, but the lack of a final plan didn't deter him. The goal was to transfer his feelings and emotions into song. Describing Away to NPR's Kelly McEvers as a death story for a part of his life, Sheff discovered a new place to exist as an artist.
The album's songs are dense lyrically, veering towards stream of consciousness, as on the pastoral "Call Yourself Renee" and "Frontman In Heaven." The latter track evokes a Bob Dylan-style narrative conceived by Sheff over the course of a marathon three-day writing binge.
The opening track "Okkervil River R.I.P." is an emotional catharsis which references Sheff's dying grandfather, Lou Gehrig's disease (ALS), and the late singer songwriter Judee Sill. It's an acoustic ballad that slowly builds in scope, only to wind down to a sparse finish. In it, Sheff describes his physical and mental state: "I was escorted from the premises for being a mess."
"The Industry" picks up the tempo with a vivid sense of frustration at a friend's betrayal. "She Would Look For Me" is one of the album's loveliest songs, a gently floating melody combining strummed electric guitar and flute. Again, the death of Sheff's grandfather leads the touching "Comes Indiana Through The Smoke." In it, the battleship Moore served on during World War II returns and becomes a vessel to bring him to the afterlife. It's a heartwrenching moment on an emotionally raw album.
Away evokes a solitary Sheff sitting outdoors, alone with nature, with only birds and the wind for company. As he stares towards the trees and sky, his inner emotions come forth in song.
For this album, recorded on Long Island, Sheff recruited a new team of musicians, including singer Marissa Nadler and the classical ensemble, yMusic. Composer Nathan Thatcher wrote the orchestral arrangements. Sheff and Jonathan Wilson mixed the album in Los Angeles.
All nine tracks are slow and thoughtful, thick with abstract images and complex emotions. They stretch out for as long as is necessary to express the feelings within. As Sheff told Russ Borris in an FUV Live session, this album sprang from a difficult point in his life when things had become "frustrating," and eventually "frightening and depressing." It's the work of individual man; Sheff himself has stated that Away is not really an Okkervil River album. Away is a cleansing, a cerebral album that reflects the songwriter's own journey.