Newport Folk Festival: 2021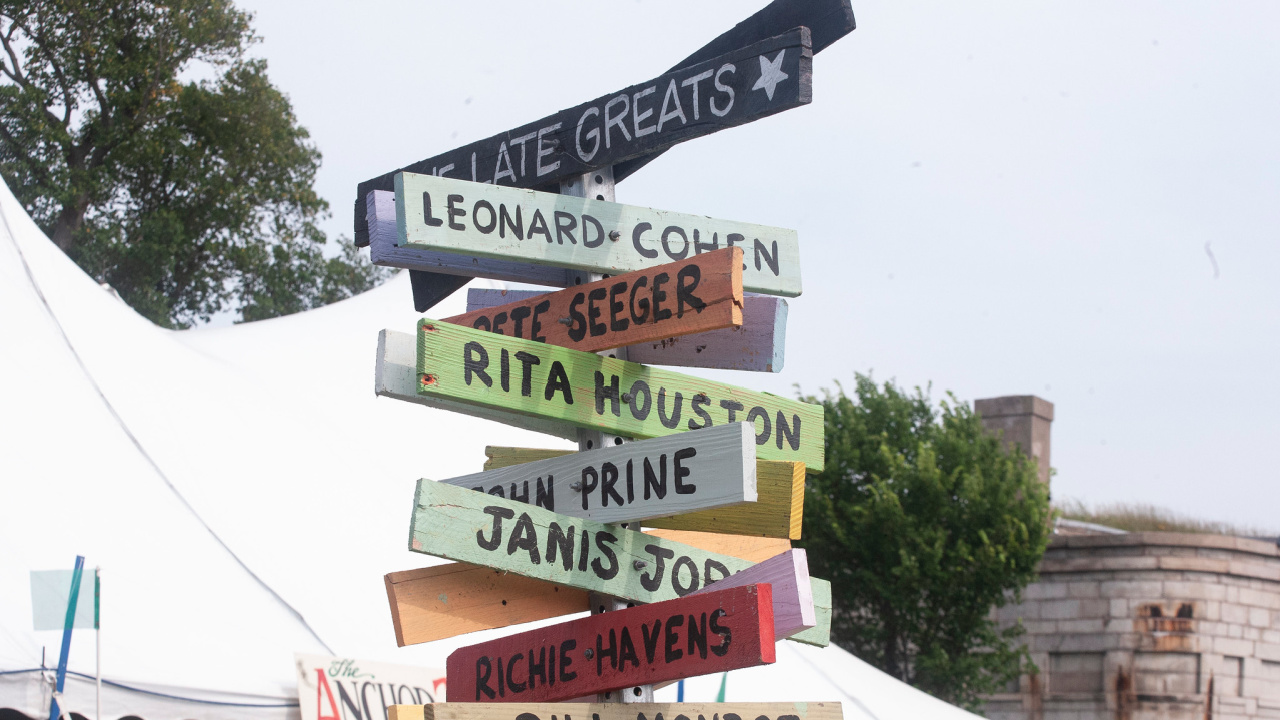 If you look at it from the inside out, the Newport Folk Festival has never been like other music fests, in some important ways. It's an event in support of a non-profit foundation, providing grants and gifting instruments to artists in need — of which there were many this year. Artists support each other via educational outreach, and look for opportunities to collaborate. Both the Folk and Jazz fests each summer are celebrations of these year-round efforts, and a chance for the fest family, artists and fans alike, to gather in person.

For a quick comparison, the Coachella and Stagecoach festivals in California made about $1.4 billion in profits in 2019. (Not that there's anything wrong with that.)

The 2021 "Folk On" gathering at Newport was twice the length at half the capacity, which made it feel like the clock had whizzed back about 15 years. No lineup was announced in advance. The people who bought their passes and traveled to Rhode Island and paid insane hotel rates and waited on Covid check-in lines were family.
[Take a look at some highlights in photo form on the WFUV Flickr Stream.]

You go because you go every year. You go because you know there will be new discoveries and guest artists and an easy flow of singers and guitarists and fiddlers popping up on stage with each other. You go because the artists are different when they're here; they trust the crowd to listen to new material and cheer when they flub a lyric and listen to their stories. They're relaxed, from the stage they have a view of water and boats and beauty, the pretense is gone and it's more like a summer camp sing-along than a structured stop on a long tour.

This year, for many family members, "Folk On" was their first step out of isolation. It was emotional and life-affirming and art-affirming. It was also an opportunity to mourn the family members we lost: John Prine was honored by artists (Nathaniel Rateliff, Margo Price, Courtney Marie Andrews) and members of his actual family (his wife Fiona and son Tommy).
Our own Rita Houston, who was an unofficial camp counselor here for decades, was remembered with a sweet and fitting tribute during Lake Street Dive's set on Wednesday, with guests Chris Thile (adding a wild mandolin solo to David Bowie's "Starman"), Allison Russell (honoring us all with Mavis Staples's "You Are Not Alone"), and Jonathan Russell of The Head and The Heart taking lead on John Lennon's "Instant Karma."
Like our Rita, Newport shines on, like the moon and the stars and the sun.