The New Pornographers: SXSW 2017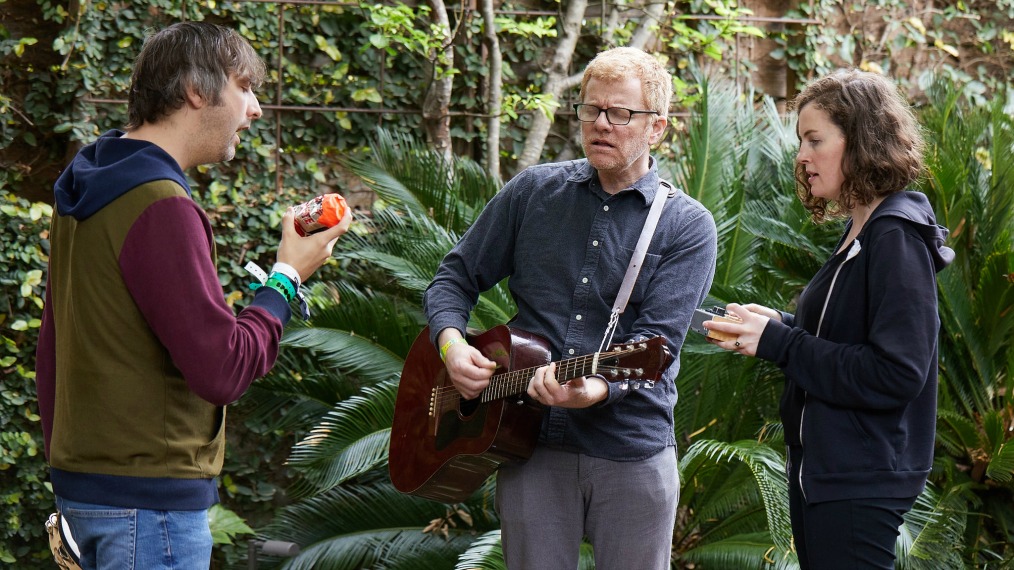 Whether writing and recording with the New Pornographers or concentrating on his own solo work, A.C. Newman's songs have always effortlessly bridged the personal and the political — punctuated with perfect pop hooks. With a fresh release from the New Pornographers on the way (Whiteout Conditions, due out April 7), Newman's focus is squarely on the Canadian supergroup.
It's the first New Pornographers release without longtime member Dan Bejar, who is recording a new Destroyer album, so vocal duties are split between Newman and bandmate Neko Case. When FUV caught up with New Pornographers at Hotel San Jose in Austin, Texas during SXSW, Newman shared vocals with two other bandmates — Kathryn Calder and Joe Seiders — who each brought interesting instruments to accompany them on this stripped-down trio version of "High Ticket Attractions."