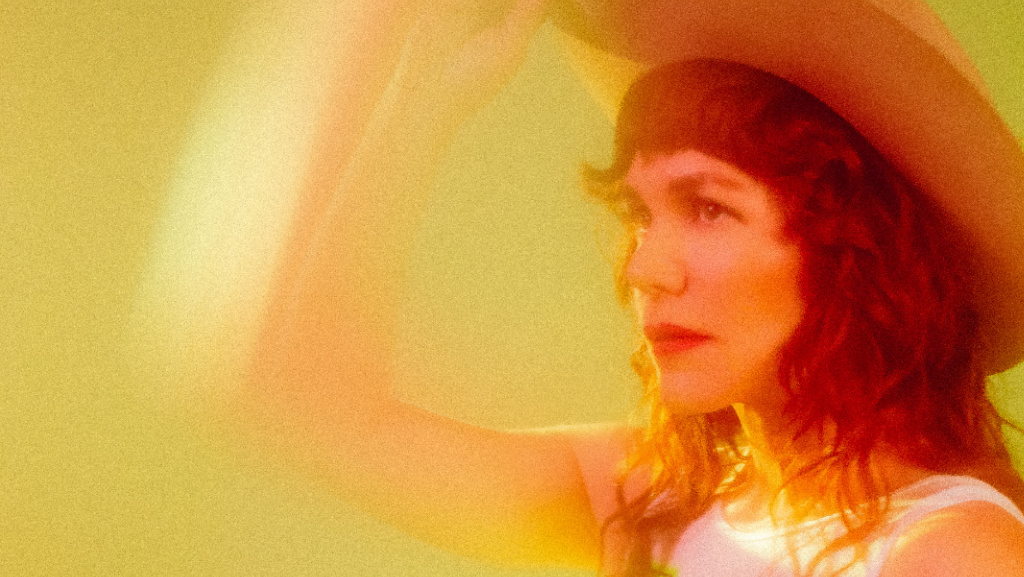 A quick look at some of the new tunes you're hearing on WFUV this week:
Cold War Kids, "Run Away With Me"
The self-titled tenth album from California's Cold War Kids will be released on November 3. Says frontman Nathan Willett of this single, which came out in August: "We started "Run Away With Me" with [producer] Carlos de la Garza (Paramore, The Linda Lindas) as this Sly Stone type of funky soul song that evolved into a more soulful pop tune about two desperate, down-and-out lovers." (Fun note: Carlos de La Garza's daughters Lucia and Mila are in The Lindas Lindas).
Change is afoot for Cold War Kids, as Willett explains in a press release: "The band started out with four guys who have very specific tastes and styles, and now it's mostly me making the records in a way I love and have always envisioned."
Multiple producers have also been tapped for the eclectic sound of Cold War Kids, including Ethan Gruska (Phoebe Bridgers, Weezer) and Jenn Decliveo (Miley Cyrus, Hozier).
Cold War Kids, who have also released the singles "Double Life" and "Another Name" from this forthcoming album, supported Tears For Fears earlier this summer (including an MSG stop in June). As CWK hit their 20th anniversary in 2024, they'll begin a North American tour on January 31, playing New York's Webster Hall on March 1 and 2, with support from Joe P.
James Blake, "Loading"
Earlier this month, James Blake released his sixth album, Playing Robots Into Heaven, on which you'll find the glitchy, infatuated "Loading." The song was produced by Blake and Dom Maker with additional production from Rob McAndrews and Blake's longtime romantic partner, the actress Jameela Jamil. "Loading" is  emblematic of the entire album, which is atmospheric, but leans harder into dance and post-dubstep grooves.
James Blake won the Mercury Prize in 2013 for his second album, Overgrown. He has been nominated for multiple Grammy Awards and won for "Best Rap Song" in 2019 for "King's Dead," a collaboration with Jay Rock, Kendrick Lamar, and Future.
As for the dance grooves on Playing Robots Into Heaven, Blake tells MixMag: "I think I got a bit frustrated that that part of me wasn't out there. There's only so long you can repress a part of yourself. It wasn't so much coming back to the club music as kind of setting free an aspect of my expression, basically — which has always been important to me."
James Blake tours North America this fall and plays the Knockdown Center in Queens on October 5 and 6.
Jenny Lewis, "Cherry Baby"
On Jenny Lewis's fifth solo album, Joy'All, released back in June on Blue Note/Capitol, you'll find the infectious pop confection "Cherry Baby," all about the giddy throes of love. (There's now a live video of the song, on VEVO.)
As for the whole of Joy'All, says Jenny in a press release: "I started writing some of these songs on the road, pre-pandemic... and put them aside as the world shut down. And then from my home in Nashville in early 2021, I joined a week-long virtual workshop with a handful of amazing artists, hosted by Beck. The challenge was to write one song every day for seven days, with guidelines from Beck. The guidelines would be prompts like 'write a song with 1-4-5 chord progression,' 'write a song with only cliches,' or 'write in free form style.'"
Jenny has been a tireless road warrior in 2023. She had her own summer headlining dates (including NYC's The Rooftop at Pier 17 in July); opened for Beck and Phoenix on their Summer Odyssey tour; and is now touring with The Postal Service and Death Cab for Cutie on their 20th anniversary celebration of Give Up and Transatlanticism (that double-header will be in NYC on September 19 and 20 at MSG). Jenny has also announced her own headlining Joy'All tour of the West Coast, beginning November 27 in Ventura, California.