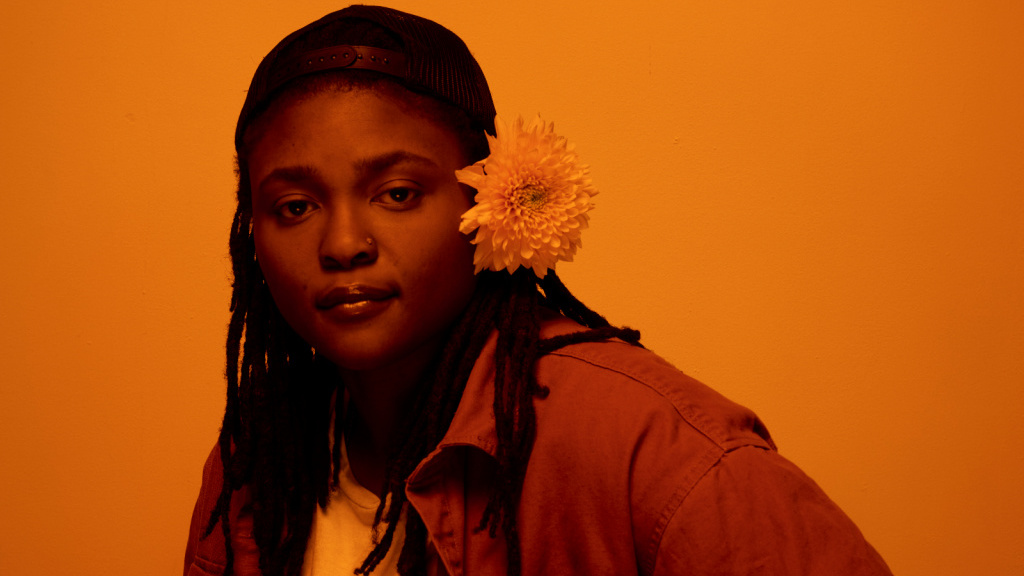 Some of the new songs you'll be hearing on WFUV this week:
beabadoobee, "Glue Song"
Bea Laus, who records as beabadoobee, marked Valentine's Day with the release of this sweet song inspired by her boyfriend — who accompanied her when she visited Studio A last autumn for an FUV Live session with host Kara Manning. Bea played a solo acoustic version of this tender, romantic ballad, which she has also incorporated into her tour sets.
"I wrote a lot of this song while on tour across Australia and Asia in the back of cars and traveling," said Laus in a statement. "It's a heartfelt song that means a lot to me... A love song and the first one I've written in my new relationship. I usually write these songs that are sad, in the past with my writing even when it doesn't sound sad looking back, the lyrics usually have been. For the first time this is just me being really happy. I'm in a really positive place for the first time in a long time and feeling love."
The single version of "Glue Song" was recorded with Laus's longtime collaborator, guitarist and producer Jacob Bugden, with trumpet and strings added. The video was filmed in Iloilo  in the Philippines where Laus, a longtime Londoner, was born.
Beabadoobee will be opening for Taylor Swift in the States beginning March 25 in Las Vegas, through April 29 in Atlanta (with some headlining dates of her own during that swing). Laus's own tour continues through the summer, with two shows at Terminal 5 on July 31 and August 1.
Joy Oladokun, "Changes"
Nashville-based Joy Oladokun will release her fourth album, Proof of Life, on April 28. In a "CBS Mornings" interview last autumn with FUV friend Anthony Mason, Oladokun (drinking from a Prince mug) spoke of her upbringing as the queer daughter of Nigerian parents, growing up in Arizona.
Oladokun sought to feel safe and be herself; that vision of hope  became a mantra as she found a foothold in music. Tracy Chapman "changed the trajectory of her life," she told Mason.
Her high-profile collaborations include Brandi Carlile, Maren Morris ("Bigger Man") and Chris Stapleton ("Sweet Symphony"), but it is Oladokun's tenacious desire to bring hope to dark times that is most resonant.
Her new single, the pensive "Changes," is a perfect example of that perseverance. She sings: "Newspaper says the world's on fire/People yelling and the water's rising/It's easy to feel kinda anxious/Yeah, we've thought it was the end of time/We're still holding on and we're still trying."
"[Proof of Life] is evidence of how I live," Oladokun said in a statement ""I hope these are helpful anthems. I started making music because I wasn't hearing from the 'everyday human being' on the radio. I hope this resonates with anybody who feels normal and needs a little musical boost to get through the day."
Oladokun's upcoming tour dates include a stint of sold-out shows with John Mayer and The Teskey Brothers (beginning on March 24 on Nashville). On June 7, she'll support Noah Kahan at New York's Radio City Music Hall — and yes, that show is sold out too.
Tommy Lefroy, "Worst Case Kid"
The duo of  Vancouver, Canada's Tessa Mouzourakis and Michigan's Wynter Bethel first met in Nashville about six years ago —eventually beginning their group, Tommy Lefroy, thanks to their mutual admiration for boygenius (and Mouzourakis's own cover of that band's "Ketchum, ID").
Mostly based in London these days, Tessa and Wynter are literary-minded songwriters and named Tommy Lefroy after Thomas Lefroy, the Irish politician and judge who allegedly broke Jane Austen's heart — and possibly influenced the character of Fitzwilliam Darcy in Pride and Prejudice.
The handsome, fuzz-drenched "Worst Case Kid" comes from Tommy Lefroy's second EP, Rivals, which drops on March 10 and again, spotlights Mouzourakis and Bethel's mellifluous harmonies which have earned them comparisons to HAIM. "Worst Case Kid" is a frank metaphor for mental health and the depression caused by premenstrual dysphoric disorder (PMDD).
The pair are excited about Rivals, which follows their 2021 debut EP, Flight Risk. "This EP is a lot more confident," the two friends said in a statement. "It's unapologetic. We were joking that Flight Risk was like the flight and Rivals is the fight. A sense of badness about it! In many ways it's about the relationship we have with each other, how we challenge each other and protect each other."
It's a very good time for Tommy Lefroy: they tour with Samia through March 10. Earlier this year, they were nominated for a 2023 Juno Award for "Best Breakthrough Group" (the Junos will be announced on March 13). They'll also be at SXSW in March.