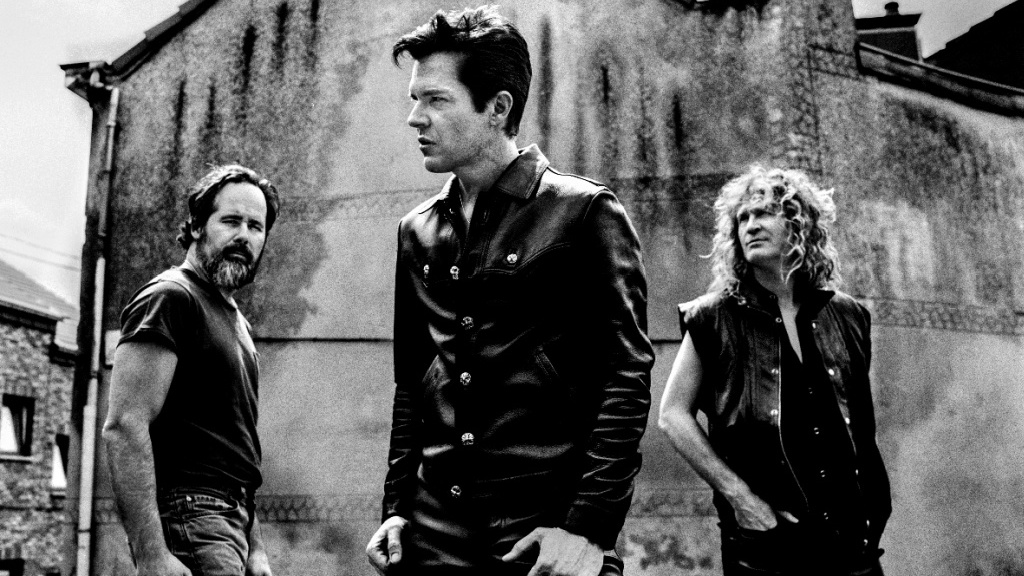 A quick overview of some of the new songs you'll hear on FUV this week:
The Killers, "Your Side of Town"
Returning with their first release since last year's single, "Boy," The Killers' propulsive synth-pop single "Your Side of Town" might tease an upcoming album, but not the one the band originally intended. Whatever they do make, after discarding much of what was meant to be their eighth album, it won't sound like this new song, which aligns more with the sound of their 2004 debut, Hot Fuss. 
In a recent interview with The Sunday Times, Flowers said: "Halfway through recording I realized, 'I can't do this ... I don't think you'll see us making this type of music any more."
Instead, fans can anticipate that the band's next release to be more like 2021's Pressure Machine. "This is the crisis I'm in," Flowers said. "The Killers are my identity and our songs fill the seats, but I'm more fulfilled making music like Pressure Machine."
"Your Side of Town" was produced with The Killers' frequent collaborators Stuart Price and Shawn Everett. The band debuted it live late last month at the Reading Festival.  In a recent radio interview, Flowers describes it as "equal parts New Order, Pet Shop Boys, and Depeche Mode — all Killers."
The Killers continue their US tour this month, headlining Asbury Park's Sea.Hear.Now Festival on September 16. That sold-out, two-day festival includes fellow headliners Foo Fighters plus Nathaniel Rateliff & The Night Sweats, Sheryl Crow, Stephen Sanchez. The Breeders and more.
Zach Bryan (feat. Kacey Musgraves), "I Remember Everything"
Country singer Zach Bryan's self-titled fourth album came out last month and his standout duet with Kacey Musgraves, "I Remember Everything," is already a crossover hit.
Additional artists on Bryan's 16-track album include The War and Treaty, Sierra Ferrell, and The Lumineers. "I just wrote some poems and songs that I want to share because I think they're special," he explained in a press release. "Some of them are heavy, some of them are hopeful, but more than anything what's most important to me is that they're all mine."
Born in Okinawa while his family was stationed in Japan with the Navy, Bryan was raised in Oklahoma and is a Navy veteran himself. His latest album follows a trio of 2022 releases: his third album and major label debut, American Heartbreak; an EP called Summertime Blues; and a live album, All My Homies Hate Ticketmaster.
This past June, Bryan played two shows at Forest Hills Stadium, and he'll be back in the New York area in 2024 for his "Quittin' Time Tour," with dates at Newark's Prudential Center on March 14-15 and Brooklyn's Barclays Center on on March 27-28, supported by The Middle East and Levi Turner.