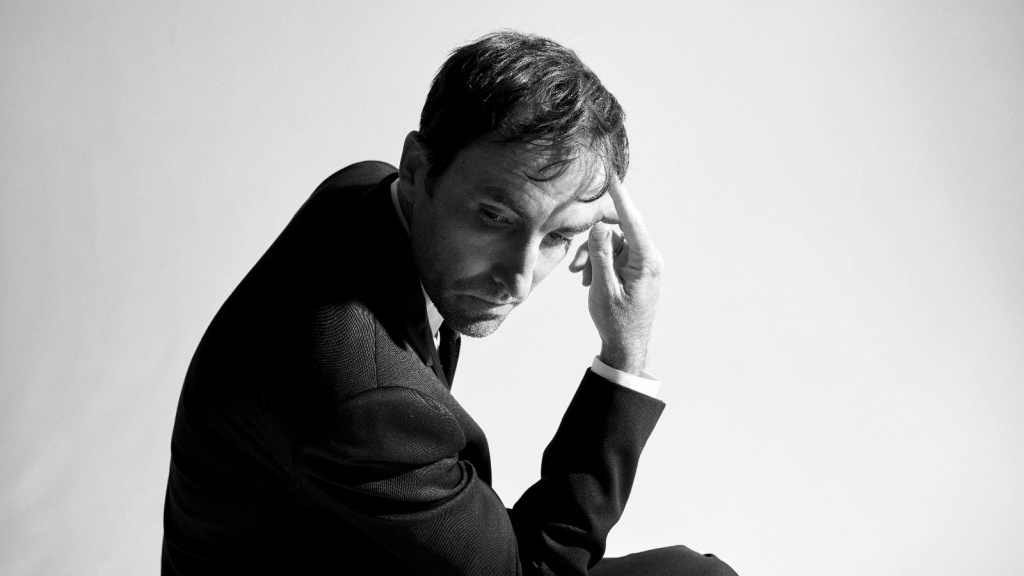 A snapshot of some of the new songs you're hearing this week on WFUV.
Andrew Bird and Phoebe Bridgers, "I Felt a Funeral, in My Brain"
Andrew Bird, who released his latest album, Inside Problems, in June, has a spare, darkly autumnal new song that's a collaboration with Phoebe Bridgers — and an homage to an American original of the 19th century: Emily Dickinson.
"I came across this Emily Dickinson poem and found it to be the most vivid description of an inner world I've ever encountered," said Bird in a press release. "It became an inspiration for the songs on Inside Problems. Who better to sing it with than Phoebe Bridgers? I sent her a demo and so, here we are."
Dickinson's publisher at Harvard University Press gave Bird permission to use the poem for the track, which suits the dusky days of November perfectly. Bird takes up residency at Chicago's Fourth Presbyterian Church from December 8-16 for his sold-out Gezelligheid Christmas Show. Bridgers is on board another Christmas show — she'll be playing Sally in Tim Burton's "The Nightmare Before Christmas" concert at London's OVO Wembley Stadium on December 9-10 with Danny Elfman.
Spoon, "On the Radio"
The headliners for 2022's Holiday Cheer for FUV released Lucifer on the Sofa earlier this year, an Austin gem of brash rockers and unsentimental love songs Among the album's many delights is "On the Radio," a song that became a fast fave since we do love any tune with radio in the title — and this one's a corker.
As for other Spoon happenings, the quintet releases Lucifer on the Moon on November 4, an "anti-gravity companion" — which evolved into a total reworking — of Lucifer on the Sofa. The remix album is produced by dub label On-U Sound founder Adrian Sherwood, whose eclectic career includes work with Lee "Scratch" Perry, Nine Inch Nails, and Mikey Dread. Spoon's Britt Daniel gave Sherwood minimal directives: "Avoid things that would not be possible on tape" and "Add whatever you want to add — and the less modern the better."
In addition, Sherwood recruited additional musicians, notably bassist Doug Wimbish and drummer Keith LeBlanc, veterans of Sugarhill Records' early '80s in-house rhythm section. It includes a sensual dub stroll through "On the Radio" too.
Catch Spoon leading off an impressive lineup for 2022's Holiday Cheer for FUV, which also includes Lucius, Christone "Kingfish" Ingram, Say She She, and host (and music maven) Anthony Mason of CBS News at the Beacon Theatre on December 6.