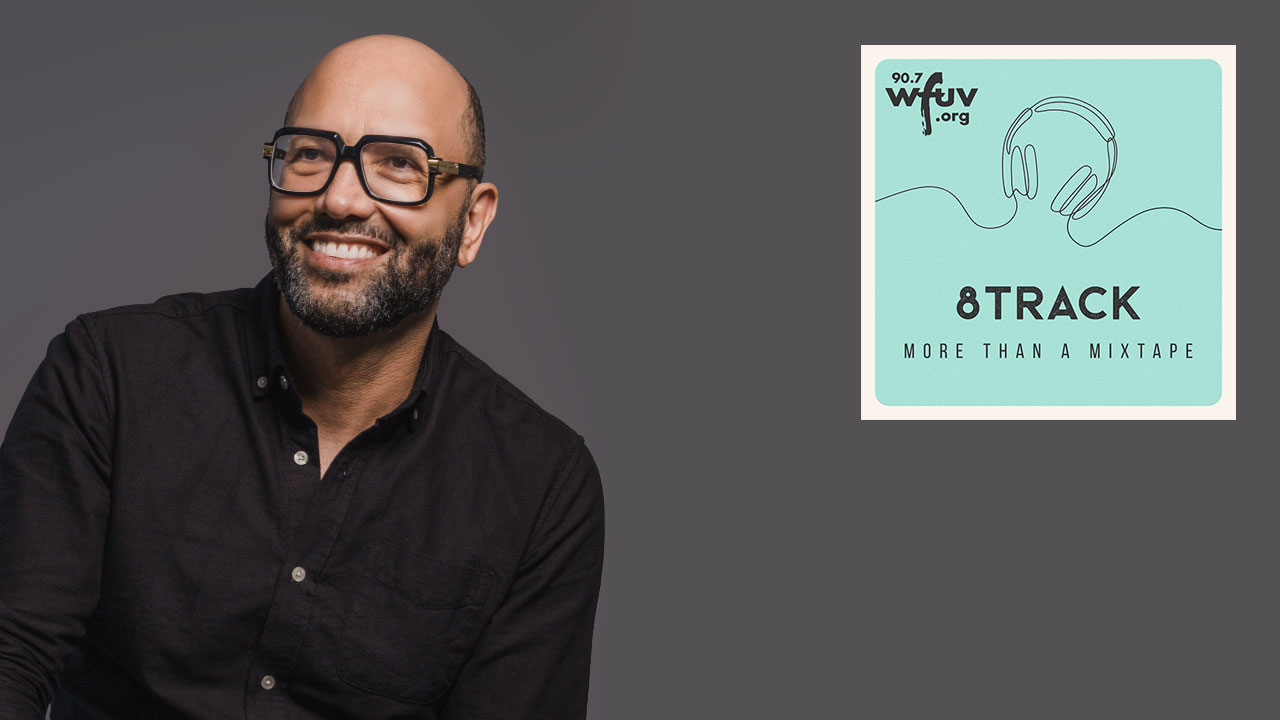 Our next "8Track" guest DJ is record executive, musician, and author Nabil Ayers. He is the President of Beggars Group U.S. and recently released a memoir, My Life in the Sunshine.
Nostalgia is the vibe here as Nabil's list of eight songs takes us through some great stories centered around his life and the MTV era of the early Eighties.
Listen in the player above, and for more episodes, subscribe to the "8Track" podcast.
 Featured Songs:
Bow Wow Wow - "Baby, Oh No"
Eddy Grant - "Electric Avenue"
Missing Persons - "Windows"
Motley Crue - "Live Wire"
Journey - "Separate Ways (Worlds Apart)"
Romeo Voice - "Never Say Never"
The Police - "Spirits In The Material World"
[Recorded: 05/06/22; Engineer: Jim O'Hara; Producer: Sarah Wardrop; Theme music: Caroline Rose]